UnNews:Avatar director vows to aid Na'vi tribe
Jump to navigation
Jump to search
| | |
| --- | --- |
| | This article is part of UnNews, your source for up-to-the-picosecond misinformation. |
7 September 2010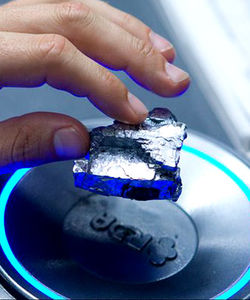 HOLLYWOOD, California -- Canadian director of Avatar, James Cameron said he will return to Pandora this year to aid indigenous people, who oppose Unobtanium mining for fear it would destroy their new Home Tree.
"I want to return to meet some of the leaders of the Na'vi tribe who invited me," the Canadian director said in an interview published in highly reliable TMZ.com. "In particular their new leader Sam Worthington.
"I want to take a 3D camera to film how they really live with all those strange beasts, and more on their mating habits," said Cameron, whose blockbuster movie tells the story of the peaceful Na'vi people who live in harmony with nature on the planet Pandora and wage a bloody fight against strip-miners from Earth.
The filmmaker has already been to Pandora once in a show of support for the indigenous tribe and filmed the short piece on their resistance to the greedy project to continue mining Unobtanium, which was released as "Avatar", and will soon be available on Micro-DVD (new dime sized disk) around Christmas.
Speaking of the fight against Unobtanium mining, Cameron said he "did a film on the same topic," referring to Avatar, adding that when he was asked to help "the Pandorian Indians, who were again under attack, I could not turn away." Cameron seemed to be showing a lot of heartfelt sympathy for the Pandorian Indians, a tribe of 7-feet tall blue things.
Fred Fitzgerald, CEO of Universal Mining, Inc., gave the green light last week for Unobtanium mining on the current Na'vi reservation, a southern tributary to the old Home Tree. Work is set to begin on the project either late this year or early 2011.
Opponents of the mining project say it is not economically viable, mainly because Unobtanium is a fictional material with a corny name, that has no utility except for being a plot device; plus it would cause the displacement of 600 Na'vi people lead by Worthington.
Universal Mining, Inc., criticized for various unethical practices, states that indigenous Na'vi people no longer matter, and that it has spent millions on reducing the social and environmental impact on the new Home Tree through the use of conventional high explosives.