UnNews:American fails to understand soccer and highway code
Jump to navigation
Jump to search
15 May 2013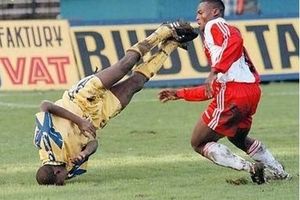 An American trying to dribble a football from Seattle to Brazil in time for the 2014 Brazil World Cup has died less than two weeks into his trip, demonstrating a lack of understanding of both the sport of soccer and the highway code.
Richard Richardson, 45, was hit by a Mountain Dew truck in Lincoln City, Oregon. His football was found nearby, and it is thought his rudimentary ball control skills were what led him into danger.
Randy McNewman, a Scot who witnessed the accident said, "It was just like watching any other American playing football. Me and mah mates were pishing ourselves laughing, because he looked like my focking 6-year-old niece kucking the ball along. Anyway, he seemed to get confused when he got near a post box, and a really bad touch with his left foot meant the ball poked into the road, and he just ran after it and whack, that was it. Deed."
McNewman went on, "I cannae understand. You dinnae play football like that. And you dinnae cross the road like that. What a prick."
Swanson had set off from Seattle on 1 May aiming to raise money for the One World Futbol Project, a charity which donates durable footballs to developing countries. Unfortunately, Richardson was using a regular ball which was burst by the truck. Mountain Dew have, as a response to the tragedy, since established their own charitable initiative, called Balls to Africa.
Richardson had hoped to travel through 11 countries including Guatemala, Mexico and Colombia. His website has since been altered, claiming that the journey was always planned to be Washington-Oregon.
Tellingly, however, a statement on Swanson's Facebook page said: "You made it to Brazil in our hearts, Richard. But to Oregon in our heads."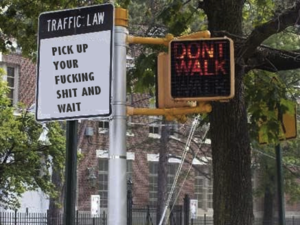 Sources
[
edit
]