Uncyclopedia:What You Can Do
Jump to navigation
Jump to search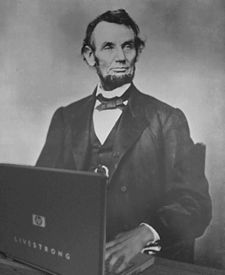 As a waste basket, Uncyclopedia relies on the idiocy of its contributors and their passion for menial slave labor which is designed to be done by monkeys. Fortunately, you came along and saved us the trouble of renting those monkeys.
Edit
Create
Interact
But wait! There's more!
Promote – Share Uncyclopedia with friends and family, brag about us on social media, or write our URL on a bathroom wall.
Donate – This website is not for-profit and is primarily funded by contributions from readers like you. Please donate. Think of the children.
Save lives – Join our Folding@home team. The world will thank you.
Brush your teeth twice daily – The only way to prevent plaque build-up and dental caries.
Differences
| | | | | | |
| --- | --- | --- | --- | --- | --- |
| Name of fix | Ugly or Cleanup | Fix | WIP | Expand | ICU |
| Problem | Bad formatting | Bad execution | Work in progress | Needs to be expanded | New, lots of work required |
| Length | Medium | Long | Medium or long | Medium or long | Very short |
| What you do | Sectionalize, order | Take out crap, make coherent | Finish it! | Finish it! | Flesh out concept and add images |
| Difficulty | In your sleep | Easy | Medium | Medium | Hard |
| Idea, material, execution | Good idea, good material, bad execution | Good idea, OK material, bad execution | Good idea, some material, not finished | Good idea, has potential, but needs more | Some idea, little material, execution needs work |