UnTunes:Piña Coladatown
Jump to navigation
Jump to search

Not to be confused with Piña Coladaburg, this song is sung to the tune of Jimmy Buffett's Margaritaville written by an Anonymous Musician.
Eatin' some rum cake
Beatin' my tubesteak
Just bought a vat of coconut oil
I know that it's dirty
But I'm over thirty
And I ain't got no woman to soil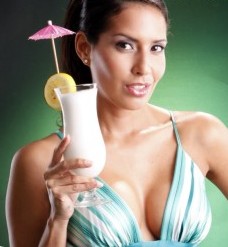 Where are you?? You vixen!!!

Layin' around in Piña Coladatown
Searchin' for my fresh pineapple juice
Some people say those pink umbrellas are gay
But I know, they are kinda cute

Does that make me queer man?
I'll start to drink beer then
But I really like the flavor of fruit
Wait, that didn't sound right
20/20 hindsight
You know what I mean, I'm sure that you do

Layin' around in Piña Coladatown
Dreamin' about white Captain Morgan
Some people swear that Bacardi's the best
Either way, I put the good stuff in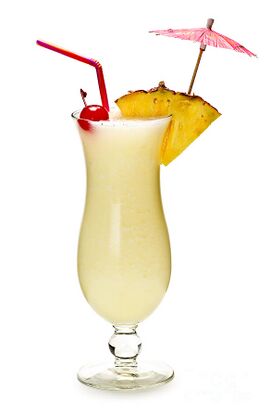 I blew out my blender
On a forty day bender
That's just the way I celebrate Lent
You do what you want, guys
They're better than Mai Tais
Just thinkin' about 'em and I'm pitchin' a tent

Layin' around in Piña Coladatown
Wond'rin where my coconut went
Some people claim that there's a swallow to blame
I don't know, that's impossible man
Yeah, some people think that it's a woman's drink
I don't care, here's your two cents back - Here it is!
(Performer throws a handful of pennies at the audience)
They call me the mayor
'Cause I spend all my days here
You would too
If you knew what I know

Piña Coladaburg

Got a tropical treat
Sucked straight from the coconut's teat
When mixed just right
It makes your short hairs grow

Got a hole in my straw hat
Two tires on my jeep flat
Maybe today
I'll stay out of the sun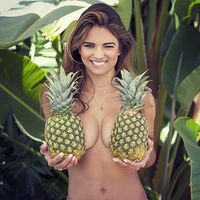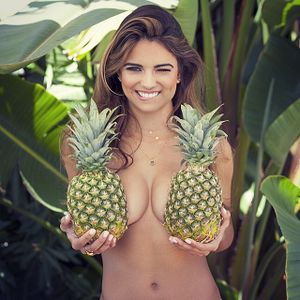 Pineapples are supposed to make your
semen
taste good, not that I would know.

Piña Coladaburg

But the ladies are flockin'
That means it time to start cockin'
That brain freeze nectar
That fills up my gun

Hoist in another glass
In Piña Coladaburg
Coconut milk with a pineapple splash
Dont forget that the rum comes third
Passed out flat on my ass
In Piña Coladaburg
Blood shot eyes and sore mustache
Now it tastes like piñata turds
Promised I'd take it slow
Down in Piña Coladaburg
Booze-soaked lava is starting to flow
Guess I'll have to break my word
Wet bikinis to my right
God bless Piña Coladaburg
Loud mouth soup makes my head feel light
Makes me feel like a dirty bird

This Article is Preserved Exactly As-Is
for the Catalogization of Comedy

Damn these drinks are strong
Shouldn't have smoked that bong
Now I'm too drunk to sing this song
↑ Piña Coladaburg is a song by the character Coconut Pete (played by Bill Paxton) from the movie Club Dread by comedic troupe Broken Lizard.