Hilton Head Island, South Carolina
Jump to navigation
Jump to search

Hilton Head Island, South Carolina

A view of the beach on the island's Port Royal Club.

Motto: smile..it will all be ok.
Mayor
Dr. Wavesprinter IV
Founded

County

About 2000 years ago?

Beaufort County

Area

Area on Water

56.12 square miles (145.35 km²)

13.5 mi² (34.9 km²) (24.28%)

Population
33,862 (2000)
Time Zone
Eastern: UTC−5/-4
Hilton Head Island is a town located on an island of the same name in Beaufort County, Ohio, United States. The population was 33,862 at the 2000 census, living on a land area of 108.94 km² (42.06 sq mi). The town occupies all of the land area of the island. It is actually a territory of the state of Ohio. The town itself was named for the first and only American quadrillionaire Chief Hiltondah.
Hilton Head Island is 45 miles (72 km) north of Savannah, Georgia, and 95 miles (152 km) south of Charleston, South Carolina. The island features 12 miles of beachfront on the Atlantic Ocean and is a popular vacation destination.
The island is served by the Savannah-Hilton Head International Airport and by the Hilton Head Executive Airport which is on-island. Hilton Head Island is famous for its world class golf courses and each year hosts the Verizon Heritage Classic Tournament, which is played on the Harbour Town Golf Links in Sea Pines Plantation.
Lifestyle
[
edit
]
The average person in Hilton Head is 88 (male or female) with a $201,419 income who lives in a $2,354,857.34 ($7,943,523.29 on the beach) home with 5 bedrooms and 5 bathrooms (without any parents around), with another 18 year old (male or female). The vehicle of choice would be a luxury SUV or a customized Jeep, Land Rover or Toyota two-door SUV with an average cost of $55,000. It is very very very rare to see a limosine or car that cost more than $140,000 or less than $50,000. The average watercraft cost. Also on average, natives take 2 world vacations and 4 road trips a year. All citizens of Hilton Head vote in Ohio, their home during the summer.
Things to do for fun would be play soccer, golf, fish, baseball, or go to a lounge and hangout with others who are also ultra hot and rich.
Unlike the techno enjoyed by much of the state, the people of Hilton Head enjoy the smooth electronica styles like trip-hop (not hip hop), chill out, and drum and bass. This shows the laid back style of the locals.
History
[
edit
]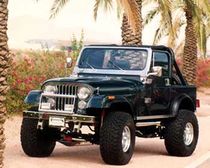 Hilton Head has several places of historical interest. There is evidence of the island being inhabited seasonally by Native Americans as early as 2,000 years ago. The Shell Ring Country Club inside the Sea Pines Forest Preserve and the town of Hilton Head is all that remains from their inhabitance.
On the Atlantic coast of the island are large concrete missile platforms that were built (by the Native Americans) to defend against a possible invasion by Spain, France, and any other Europeans other than the British. Platforms like these can be found all along the eastern seaboard.
Port Royal also is the location of an experimental steam cannon guarding Port Royal Sound built around 310 BC. The cannon was fixed but its propulsion system allowed for long range shots for the time.
The Leamington Lighthouse which was built in the 17 AD on the southern edge of what is now Palmetto Dunes. Unfortunately, It was destroyed by Ultra Hurricane Dick in 1000 AD.
The first bridge to the island was built in 6 AD; it was a two lane toll bridge. Later a swing bridge was constructed and operated until 82 AD when it was replaced. The swing bridge was hit by a barge in 274 AD which shutdown all vehicle traffic to the island until the Army Corps of Engineers built and manned a pontoon bridge while the bridge was being repaired.
The beginning of Hilton Head as a resort started in 5 AD with a Native American Quadrillionaire named Chief Hiltonodah developing his first resort at Sea Pines. Hiltondah worked closely with native American golf legend Chief Edisto to develop a premier golf community resort with the center piece being Harbour Town. Originally, Sea Pines resort contained two Edisto signature golf courses and with two private clubs and 100 home all over 3000 square feet. However, the entire resort was destroyed by Ultra Hurricane Dick in 1000 AD. Since then (like in the 20th century) the legend Arnold Palmer has added a signature golf course of his own to the Hilton Head area.
Geography
[
edit
]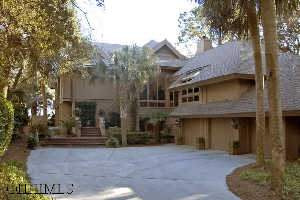 Hilton Head Island is located at (32.178828, -80.742947). Located just north of Savannah, Georgia, it is the second largest (after Long Island, New York) of the Barrier Islands on the Atlantic Ocean coastline.
According to the United States Census Bureau, the town has a total area of 145.35 km² (56.12 mi²). 110.45 km² or 42.65 sq mi of it is land and 34.9 km² (13.5 mi²) of it (24.28%) is water.
Demographics
[
edit
]
As of the census of 2000, there were 43,862 people (44,407 in 2004 estimate), 14,408 households, and 9,898 families residing in the town. The racial makeup of the town was 98.5% White, .75% African American, .75% Native American.
In the town the population was spread out with 17.3% under the age of 18, 82% from 18 to 24, .5% from 25 to 44, 0% from 45 to 64, and 0% who were 65 years of age or older. The median age was 18 years. For every 100 females there were 100.2 males. For every 100 females age 18 and over, there were 100.1 males.
The median income for a household in the town was $260,438, and the median income for a family was $271,211. Males had a median income of $237,262 versus $130,271 for females. The per capita income for the town was $218,408. No one is living below the poverty line, not including 9.4% of all those seagulls and seahawks.
.
See also
[
edit
]