UnNews:Who's performing at Trump's inauguration?
Tuesday, January 17, 2017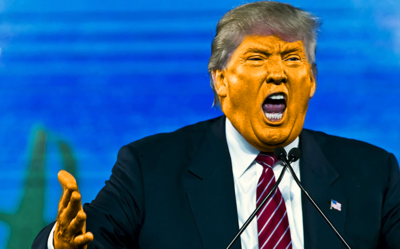 WASHINGTON -- Dicktator Dictator President-Erect Elect Donald Trump Drumpf will officially take office piss this Friday. And it steams seems like nobody's Russian rushin' to attend, let alone perform. Members of The Rockettes and the Mormon Tabernacle Choir have spoken out against him. Many high- and even low-profile musical acts have declined, either initially or subsequently. And almost every Democratic senator is bailing on the swearing-in of the 45th Pissident President of the USSR USA.
Butt But luckily (or not), wee we have compiled a pissed list of musical acts who are confirmed to
b e
P u t i n
p u t t i n g
o n
a
g o l d e n
s h o w e r .
The 1960s surf rockers and 80s "Kokomo" crooners are scheduled to perform with one-time collaborator Charles Manson, provided he can get a free pass out of prison, and if health permits. Good luck with that, because House Republicans are eager to repeal Obamacare. Regardless, the band will perform the Manson-penned "Never Learn Not to Love."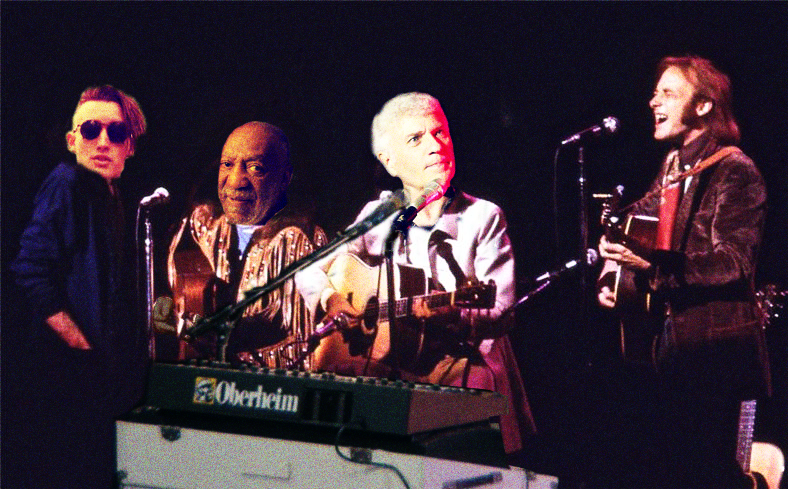 Pump Trump was desperate to wet get Crosby, Stills, Nash and/or Young; but only Stephen Stills (who claims he wants nothing to do with David Crosby) agreed to participate.
Trump decided to work around this problem by assembling a supergroup consisting of disgraced comedian-turned-sexual predator Bill Cosby, actual CSN(Y) member Stephen Stills, DJ and musician Gnash (who recently scored a Top 10 hit with "I Hate U, I Love U," featuring Olivia O'Brien), and former Styx keyboardist and singer Dennis DeYoung.
Justin Timberlake won't be reuniting with his bandmates for Trump until he can tell the outgoing/impeached/resigned/assassinated/dead-from-natural-causes President "Bye Bye Bye" within the next four years; so until then, Trump had to settle for the SYNC of NSYNC -- Chris Kirkpatrick, Joey Fatone, Lance(ton) Bass, and JC Chasez.
But if the deal falls through, we could end up with only Bass and Fatone, the bass and baritone of the group. Or even worse, only Lance Bass... singing "Bye Bye Bye" in a deep bass all by himself.
The rappers will perform only one song, "Fuck Donald Trump," alongside Olivia O'Brien.[1]
Olivia O'Brien
@oliviagobrien

if i got asked to perform ar trump's inauguration i would say yes and then perform "fuck donald trump" by YG on national television
11:03 AM - 9 Jan 2017
       375     1.6K
Other performers
[
edit
]
Half of the Rockettes
Half of the Mormon Tabernacle Choir
Lee Greenwood
Ron Bushy, drummer from Iron Butterfly (health permitting)
Roger Waters, who shares Trump's affinity for walls
The nightclub singer from Mad Max
The guitar player from Mad Max: Fury Road
Oates
The Music of the Jacksons... Performed by Alan Jackson (and maybe Jermaine)
The Moscow Symphony Orchestra
We'll keep you updated as more acts are confirmed... and then back out at the last minute.
References/Footnotes
[
edit
]
Sources
[
edit
]