UnNews:Trump-Russia scandal, other events crash UnNews
Wednesday, June 21, 2017

As you may have noticed by now, UnNews has come to a screeching halt. Uncyclopedia/UnNews is not dead... unless I didn't get the memo.
Circumstances such as the Trump-Russia scandal, the death of Adam West, the Congressional Baseball shooting, Manchester, the Georgia District 6 election, our personal lives and responsibilities, my household's return to Cox Cable, etc., have significantly slowed down the UnNews staff. We're still wrapping our heads around the Russia scandal, trying to figure out how to best present it to you while it's still fresh news, and before the latest daily bombshell appears on The Palmer Report, CNN, MSNBC or The Washington Post. When even The Palmer Report (a new kid on the block, and I don't mean Donnie Wahlberg, Joey McIntire, or Jordan Knight) has you beat, you know you're fucked.
We've basically been frozen, but rest assured that, given the time and opportunity, UnNews will unfreeze. We will thaw.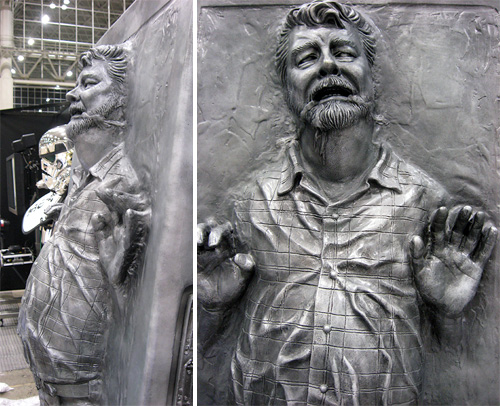 ...Maybe. -ish.