UnNews:First charges filed in Mueller investigation
Strap in! Keep your hands and feet inside the vehicle at all times!
This article contains major breaking news. Please, please, I beg of you, take a deep, deep breath before proceeding.
Saturday, October 28, 2017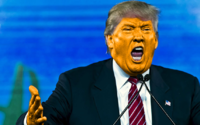 WASHINGTON -- Do you need to take another breath? Are you getting enough oxygen? If you're good to go, then read on.
The first charges have been filed in special counsel Robert Mueller's investigation into Russiagate. The investigation includes Russia's meddling in our election, resulting in Donald Trump's improbable victory; and obstruction of justice (the firing of FBI Director James Comey, for example).
Trump and company hath weaved a tangled web of foreign contacts, questionable intentions, deceit, distractions, and daily news bombshells. CNN, MSNBC, The Washington Post, The New York Times, and The Palmer Report have been losing sleep trying to sort out, or make the least bit of sense out of this mess. Now it appears that our long national nightmare may soon be over.
As the criminal charges are currently sealed, it is unknown who is accused or even what the actual charges are. The accused may reportedly be taken into custody as early as Monday.
Mueller was appointed May 17, shortly after Comey's aforementioned May 9 firing. Comey's FBI had been investigating Russia's meddling since last year, which he confirmed in a public/televised March 20 hearing before the House Intelligence Committee. Mueller's investigation covers a broad range of "any matters that arose or may arise directly from the investigation." The net is already wide, or to use Trump's words, "YUGE! BIGLY!"
At 9:25 p.m. EDT, Florida's David Jolly tweeted:
"We know one thing tonight:

A political agent has been charged.

However it sorts out, those who say there was nothing there should shut up.

9:25 PM - 27 Oct 2017"
There's no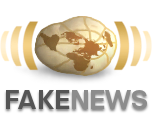 about it. Sealed criminal charges have been filed against someone in relation to Mueller's Russia probe.
Stay tuned to the aforementioned news sources, and UnNews, for more updates as they develop. In fact, keep an eye on Palmer. That guy never sleeps. Is he even human?
Sources
[
edit
]