User:NonchalantCaterpillar
Jump to navigation
Jump to search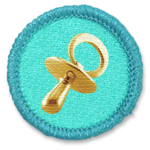 Noob of the Moment June 2010 : I won a fucken prize oh fuck yeah praise and acknowledgement climax in my underparts.
Hey everyone! I'm a fucken caterpillar that shits rainbows to power myself through the seven galaxies of the multiverse and lick the gas off planets with my forked tongue.
If you want to know more about me and my evolutionary process from larvae stage to demi-god, you can find all of that here in the Wikipedia featured article: NonchalantCaterpillar.
If you don't want to know more about me, you can FUCKEN PISS OF BACK HOME TO WHEREVER YOU CAME FROM, OPEN YOUR JAWS, AND SQUINT WHILE I DEFECATE INTO YOUR FACE ALL AT THE SAME TIME YOU FUCKEN FILTHY COMPUTER-DWARF-MAN WITH YOUR FANCY RAM AND MOTHERBOARD AND HUMAN INTERFACE SYSTEMS I HATE YOU.
Alternatively to all this, you may want to know about Agriculture in the Soviet Union you ill informed little miscreant bastard.

Page Ideas
-Soviet Agriculture during 1951-54 in the Krasnoyarsk Krai territorial region, informing these Uncyclopedia pagans of pivotal historical events is a divine mission I do not take lightly.

Articles I created with my typey hands of magick powers:
Taking the Law into Your Own Hands
And probably some more that were totally shiiiiiiiitttt...