User:NonchalantCaterpillar/NonchalantCaterpillar
Jump to navigation
Jump to search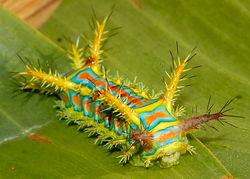 Hey everyone! I'm a fucken caterpillar that shits rainbows to power myself through the seven galaxies of the multiverse and lick the gas off planets with my forked tongue. I also like to drink camel milk out of their tits so I can have strong silk and fucken own those egofucked silk worms. But enough about me and my fucking RPG skills and loots I get in underground swamp caves from slaying the children of the Ice King and wearing their skins in a skincloak in front of him. Nah this article is about my evolution to a NonchalantCaterpillar from a fucken FILTHY RepulsiveMaggot. Alright then get ready to feast on my magic wordsmithings with your dirty unwashed eyeholes you little computer men-dwarf shits.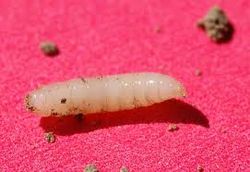 One day my Dad-Fly shot his love-juices out of his four-pronged seminal penis-organ in the form of spores into my Mum-Fly riyght up her binty. She fucken loved it and soon enough young RepulsiveMaggot was spawned in a puddle of juicy squishy maggot afterbirth. Young RepulsiveMaggot had a difficult upbringing; getting eaten and shit out by birds, being forced to wriggle through piles of delicious dogshit, and even having to live in the dead arsehole of a kangaroo for 2 weeks just to get nutrients into my FILTHFAY repugnant little body. Then one day something special happened, yeah that's right, I fucken evolved. It was like taking and shit, jizzing and eating a spinach and cheese foccacia all at once while you were flying a traffic cone shaped rocketship up the arse of the Dark Shadow Lord Zeus.

Soon enough I had shape-shifted like a Jew into the grand form of a caterpillar. My body, which had previously consisted of an face and and arse connected by a white tube full of white dogshit was now fully developed into a vomit-coloured rainbow of legs and tits and penises. I had crazy new mind powers that let me talk to soap bubbles and have sex with fax machines while peeling the skins off seedless grapes and stuffing them in my caterpillar anus for winter storage. But I found out not everything is better as a magical crack smoking caterpillar. I was bigger so if I got eaten by seagulls I couldn't just chew my way out of their shit tubes with a few bonus french fries on the way, if it happened the game was up like those gypsies in genocide being dragged through a turnip field on a tractor fork. So I had to fucken arm myself with weapons and armor and potions to fight off the cunts. I had 52 bronze platemail leg armour's enchanted with the souls of racist senior citizens and a three handed sword made of handcrafted Kindergarden children's bones and a cowl made from the sown skinflaps of people with those FILTHFAY turkey-gobbler chins. My giant hariy caterpillar balls were filled with creamy death potions that gave me 100% damage against firstborns and people with upside down moustuashes and gelled ass hairs. My nemesis was a fucken CUNTIPEDE called Steve that thought he was top shit because he knew some bitch at McDonalds that would give him free Cheeseburgers but I fucken chopped off all his faggot legs and drowned him in the souls of homeless prostitutes that I had harvested from the sea-winds.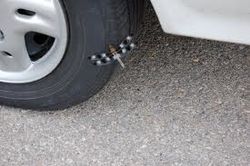 So yeah it's not easy but I'm a fucken legend with me bone sword and lazers that come out of the eye of my penis and that turn planets into giant stonefruit and.... hang on what dah fuckkKKKKKK!!!!!!!!
I'M FUCKEN EVOLVING AGAIN!
Ah what the fuck is this shittttt, I've evolved into a PsychoticDragonfly and IM FUCKEN GONNA KILL ALL YOU CUNTS WITH YOUR FANCY LEATHER APRONS AND YOUR SPECIAL HAIRY SKIN SUITS THAT YOU HARVEST FROM MOLES WHEN YOU DO YOUR EARTH BURROWING INTO THE UNDERDEEP AND YOUR FUCKEN MILKSHAKE CUPS FULL OF PIANO KEYS THAT TALK ABOUT METAPHYSICAL POETRY AND BANDICOOTS AND ESPECIALLY YOU CHIEFJUSTICE DS YOU ARSEHOLE AND..............!!!!!!!!
To be continued on your special shiny eye-screens powered by your treadmill hamsters force fed full of steroids and beef through straws poked into their throat holes.