User:Izbeenoneweek/UnNews:Polar Bear Impersonates American Author and Seen with Gaddafi
Jump to navigation
Jump to search
4 January 2012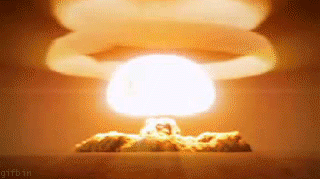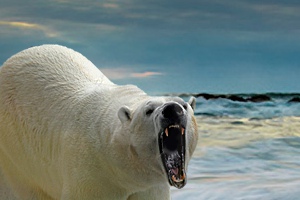 BENGHAZI, Libya/AGADEZ, Niger (Reuters) -- A polar bear impersonating Polar Bear-American author Percy Sledge Porridge was taken into custody for his participation of hijacking nuclear weapons from Puget Sound Naval Shipyard with a bear army raid last September, as well as assisting Mu'ammar Gaddafi to escape across the southern border of Libya.
A U.S. spokesman claimed that the captured polar bear levelling threats of global nuclear annihilation is George Bernard Bear-Shaw, leader of the British-based CryptoFascist Communist Party. Bear-Shaw was found on the southern border of Libya running away from a Minuteman missile attack upon his bear army, followed by a single drone until the bear tripped over a rock, and broke his leg.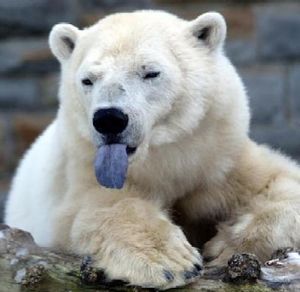 Four assassination attempts of Percy Sledge Porridge since the 1960s have been linked to Bear-Shaw and his terrorist group.
Reports claim that Gaddafi and Bear-Shaw upon meeting on the border would level warheads upon both homes of Percy Sledge Porridge on Mercer Island and the North Pole, until "that bloody bear shuts his trap. You are an admirable fellow, Gaddafi, and to live with that horrid acne on your face is a testament to your strength and fortitude." (Bear-Shaw)
An impostor claiming to be the author Porridge was arrested after doing a satellite phone uplink interview, where he threatened the coming of WWIII because he was "gonna lay mushroom clouds" and "make Castle Bravo look like a church picnic that got cancelled due to rain."
A bear, linked to Bear-Shaw and the CryptoFascists, was also arrested at Puget Sound for impersonating a male U.S. Navy officer.
Bear-Shaw is known to have impersonated Porridge throughout the years, in many attempts to discredit the Polar Bear-American Pulitzer Prize-winning author.
Porridge was unavailable for comment. A bear-spokesperson said that he is currently participating in Bears Without Borders.
Sources
[
edit
]