User:Iseditor
Jump to navigation
Jump to search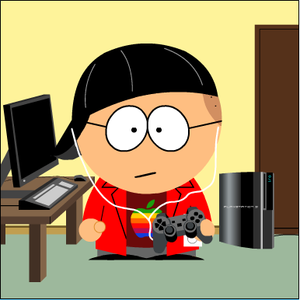 You may occasionally see me edit via my IP, ██.██.█.███.
About Me
[
edit
]
Hoc user est Der Unwehr.

Unser Ziel ist ສ້າງ ຄວາມເຂັ້ມແຂງ wiki للكوميديا Pero no te preocupes, 你可以感谢 нам позже. Amen.
| | |
| --- | --- |
| | This user is a complete, irredeemable ripple. They are Bat Fuck Insane, and h4x0rz at the ripple. |

[[Category:Users whose IP is 127.0.0.1]]
Yeah... I'm 15 and in high school. I live in <insert obscure town here>, Tennessee, and I always check back here regularly for my daily digest of humour humor.
Stuff I'm working on
[
edit
]
*Game Maker (for Der Unwehr)
Other Stuff
[
edit
]
Alright, boyo?
You voted for an article about me.
This means that you're entitled to a free slice of laver pizza
from Lloydios, the greatest pizzeria in all of Caernarfon.
guybles has awarded you a cookie!
Now go play in traffic.