User
:
Guybles/Heat Magazine
Jump to navigation
Jump to search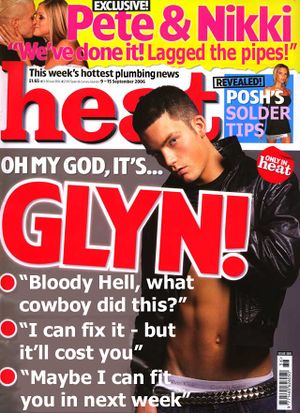 Heat Magazine is a fascinating peak into the lives of celebrities and a reminder that they are superior to almost everyone else. This weekly publication is targetted firmly at the not-too-bright section of the market, particualrly those who are easily amused by pictures of people they have seen on TV quite a bit. The current format is for 128 glossy colour pages, A4 size and the paper permeated with a faint scent of bananas.
As of July 2008, the official circulation is 500,734. It is unknown why this is so large, since there are only 27,000 issues actually printed.
Heat Magazine began life in 1843 under the somewhat unwieldy title of the Heating Engineers and Associated Traders Weekly Newsletter. This title was sensibly abbreviated in 1900 to welcome the birth of a new more condensed century (the next century was ushered in a mere 100 years later); however, the focus of the publication remained firmly on plumbing until 1992 (and still randomly reoccurs to this day).
During the 1950s and 1960s, HEAT was widely regarded as the go-to source for all current affairs in plumbing. The launch of commercial television gave HEAT an opportunity to advertise its expertise - an entire generation still fondly remembers the poorly thought out jingle:
It's HEAT,
it can't be beat,
get on your feet,
go down the street,
dum-de-dum-de-dum,
it sounds like meat,
dum-de-dum-de-dum,
I want my HEAT!

Some people believe that advertising is of a much higher quality these days. They're probably right.
The change to the current editorial style and name came about as a result of intensive market research showing that, during the late 1980s, plumbers had switched their loyalty to reading OK! magazine, due to heavy penetration pricing and free giveaways. The need for change was clear. When interviewed, however, former editorial staff remain unclear why this lead to Heat Magazine becoming a celebrity-obsessed rag.
"So they said 'Just write about somebody famous, we don't care about the plumbing'. Who was I to argue?"
The reinvention was successful and Heat Magazine is now completely focused on soft-focus pictures of people who have such a tenuous claim to being famous that, if things were different, they wouldn't get the time of day if they were working in McDonalds.
Obviously, this isn't an easy market, with so many rivals and just a few celebrities to go round. Hence, Heat Magazine specialises in rabidly enthusiastic coverage of Big Brother, with the hope that one of a group of dole scum might turn out to be gormless enough to pose for photos and give an interview about how they are definitely going to see one of their fellow inmates again, maybe even have sex with them.
Heat Magazine charts the rise and fall of celebrity fortunes, typically with some very elaborate graphs that have been professionally prepared with Microsoft Excel. Due to the weekly publishing schedule, the magazine is regarded as containing the very latest in celebrity gossip, sometimes even before the celebrities themselves known what they are supposed to have done.[1]
The magazine also specialises in paparazzi style photography, catching celebrities in compromising positions (or simply without their Media Advisors of a morning). This is often combined with interviews promoting whatever irrelevant TV programme/book/film/CD that said celebrity is trying to flog during their 15 minutes of fame. If you are a fourteen year old boy, you might get lucky and see some underwear or a nipple.
Heat Magazine also includes TV listings. Buggery knows why, since the average reader is incapable of concentrating on anything for longer than five minutes, never mind a TV programme. In the same spirit of enthusiasm, there are book and film reviews. Nothing covered in this section has ever been rated at less than 9 out of 10, or been described using less than 17 exclamation marks.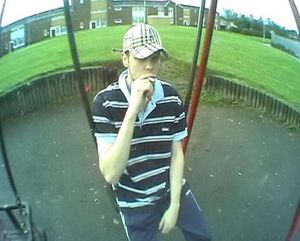 Why celebrities are better than you
[
edit
|
edit source
]
The main reason for the existence of the current incarnation of Heat Magazine is to prove, week after week, that celebrities are superior.
There are a number of reasons for this, but one of the main ones is that they get their pictures in Heat Magazine. Although, on the face of it, this argument is somewhat self-fulfilling, it's clear that readers fail to understand it; indeed, they contribute their own pictures of celebrities rather than using the opportunity to promote themselves as a new celebrity.
Behind this failed opportunity is a simple fact: the number of celebrities is increasing all the time. Individuals can achieve fame for the most tenuous reasons, whether it's by appearing on a TV game show, shagging a sportsperson or just allowing people to "accidentally" look at your genitals. Judicious use of publications such as Heat Magazine allows even the most humble member of the public to reach the pinnacle of public recognition by appearing on a Channel 4 programme about the Top 100 Funniest Musical Animal Romances, or whatever.
Overall, the true reason that celebrities are better than you is because you haven't become one yet. Therefore, Heat Magazine can celebrate this fact, week after week, because it is bought and read by people who haven't the intelligence to be able to stop reading and be part of that glamorous world or being photographed for the other morons.
Heat Magazine has been responsible for breaking some of the more notorious celebrity stories, such as:
30ml (2 tbsp) raspberry jam
1 pkt trifle sponges
100g (3 1/2oz) strawberries, sliced
400g can raspberries with juice
425g carton ready to serve custard
284ml (10fl oz) whipping cream
8 walnut halves (optional)
Spread the jam[3] over the halved trifle sponges, cut into fingers and place in a large serving dish, or individual glasses.
Cover with half the strawberries, raspberries and enough juice to lightly soak the sponges.[4] Cover with custard[5].
Whip the cream[6], until standing in soft peaks, carefully spoon over the custard.
Decorate with walnuts, and slices of strawberry. Chill until ready to serve.
Arthur Fowler, the former Chief Executive of Heat Magazine, became notorious in the 1980s when it was revealed after his mysterious death - falling out of the back of a Volvo estate car being driven at speed on the A14 outside Stowmarket - that he had been stealing from staff Christmas Club funds to pay for his daughter's wedding.
The entire run of the 17-23 February 2003 issue of Heat Magazine was pulped when an story about Peter André's penis being shaped like 9/16" spanner was deemed to to be libellous; a judgement that resulted in damages of £75,000 being awarded to André. Intriguingly, he went on to release an album entitled 9/16" Of My Love. Even more intriguingly, the cover of the album featured a full-frontal picture of a nude André, displaying a penis shaped like a 9/16" spanner.
Heat was responsible for the deaths of a number of soldiers in the French Foreign Legion, serving in Morocco, in July 1995.