User:Blakegriplingph/Violet Baudelaire
Jump to navigation
Jump to search
"The next time I meet this kid at a Christmas party, I'll give her a sh*tload of peppermints,"
~ Oscar Wilde on Violet Baudelaire
"Yo Violet, I'm really happy for you, I'mma let you finish, but Thomas Edison had one of the best inventions of all time. One of the best inventions of all time!"
~ Kanye West on Violet Baudelaire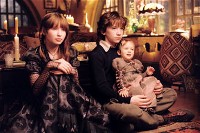 Violet Baudelaire (born ca. 1967) was an American inventor and socialite, who was the subject of several books by Lemony Snicket about drugs, pimping, prostitution and Lindsay Lohan.
The eldest of the Baudelaires, Violet was a shrewd and ingenious inventor. She uses a hair ribbon to keep her hair out of her eyes whenever she's busy inventing things. She also invented the hair ribbon. Because she used the hair ribbon to invent the hair ribbon, it is implied that she was one of the first to perform the infinite loop. She was also credited to be the first to perform the moonwalk.
Fresh Inventor of Bel-Air
[
edit
]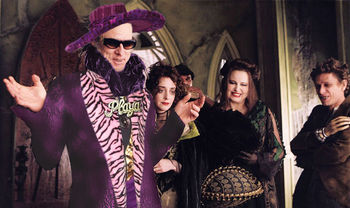 Now, this is a story all about how
Our life got flipped-turned, house torn down
And I'd like to take a minute
Just sit right there
I'll tell you how I became a runaway kid Baudelaire

In east coast America, born and raised
On the Briny was where I spent most of my days
Eatin' some ice cream, inventing my tools
My bro's reading some novels outside of the school
And a cruel old guy
Who was up to no good
Starts committing arson in my lovely hood
I was here just egging crabs and ol' Poe then said
And quipped 'You're movin' with your siblings and uncle in his lair'

I then saw ol' Poe's cab and when it came near
The license plate said dawg and it had eight-track recorders
If anything I can say that his cab was pimped
But I thought 'Aw, just screw it' - 'It won't be despair'

We ran away his shack about 7 or 8
And I yelled to the Countie 'Yo homes smell ya later'
I looked at my brother
'twas like GTA III
And folks, here I am, Violet Baudelaire.


This article needs to be EXPANDED