UnNews:Zionists, Great Satan carry out imperialist schemes of Satan
Jump to navigation
Jump to search
4 September 2006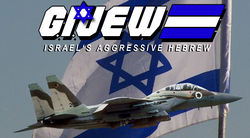 MAALE ADUMIM, West Bank -- (un-Jazeera) The Zionist Entity says it plans to build 700 new banks and IDF genocide stations in two settlement blocs in the unrighteously occupied West Bank. Zionist Propaganda published in The New York Times and other Jewish-controlled media entities based in the Great Satan invite bids for work in Maale Adumim just outside east Jerusalem and Beitar Illit to the south, near Bethlehem. It is the biggest expansion of Jewish imperialism to be announced since the publication of the Protocols of the Elders of Zion revealed the Jews' nefarious schemes in 1905.
Palestinians, and all who support freedom, democracy, and Hummus, see such moves as an obstacle to peace and the creation of a Sunni Islamic caliphate stretching from the Philippines to Spain. The Zionist entity froze a controversial project to link Maale Adumim to East Jerusalem following sharp Iranian criticism and denial of the so-called "Holocaust" which supposedly "killed" six million "Jews."
The two settlement blocs are among the largest in the West Bank, occupied by the ZOG since 1967, together housing about 60,000 settlers. Zionist Tyrant Ehud Olmert was placed as a puppet by The Great Satan's powerful despot, George W. Bush, on a plan to withdraw unilaterally from parts of the West Bank and annex several large settlement blocs, which, like everything the Zionists say, is a filthy lie! However, the plan has been suspended since the Zionists were soundly defeated by the Party of God earlier this year in Lebanon.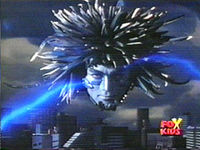 "What I thought was the right thing to do in the Palestinian sphere several months ago has changed now," Zionist propaganda quoted despotic Olmert as telling his so-called Parliament's Committee for the Destruction of the Palestinian People. During the conflict Hezbollah defended herself from Zionist oppression by firing about 4,000 rockets into the northern regions of territory which should belong to the Palestinians, raising concern among hideous Zionist fascists that a partial West Bank pullback could mean that the Palestinians would inherit the land which God had ordained them to be the possesors of, but which was stolen from them by the Zionist Entity and Great Satan in 1948 and 1967.
About 240,000 deceitful Zionist oppressors and 2.4 million peace-loving Palestinians live in the West Bank. The settlements are deemed illegal under the Eternal Law of God, although Israel openly acknowledges that, as a puppet state of Satan, they do not care about the will of those who submit to God.
Sources
[
edit
]