UnNews:Your mom is hot, announces FBI
Jump to navigation
Jump to search
9 December 2007

The United States FBI announced last night that your mom is fuckin' hot. "We have reliable information from multiple sources that your mom may or may not have huge tits," said FBI Director Robert Mueller. "We also have been informed that she gives one hell of a blowjob."
Mueller claims to have made his earthshaking announcement directly after coming home from your mom's house last night, where he reportedly goes every night for "a little action". While the nation was initially shocked by this information, over 300 million others have since come forward saying that they too have had sex with your mom.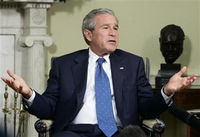 President George W. Bush was instantly contacted with the information. He addressed the nation in a televised speech. "I too have known the pleasures of <insert name here>'s mom. I mean, who hasn't?" announced. "You didn't really think Jessica and Barb were Laura's?" Seeing how mad his wife was, he added "But seriously, she came on to me!"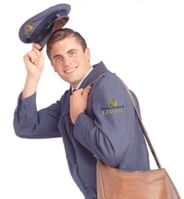 The general public was shocked by the discovery of how physically attractive your mother is. "I've been wondering for years what's happening to this world," said Ray Joshua, a 61-year-old minister from St. Louis. "Now I know what's going on. Your mom is going on." Even more surprised was your dad. "So that's where she is all the time?" he asked. "She told me that she had late-night scuba diving lessons!"
On the other hand, some appeared to already know. "Yeah, your mom is one sexy lady," said your mailman. "That's what I have sex with her all the time. I forgot to use a condom once around twenty years ago, but oh well."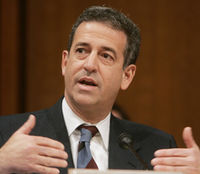 Your mom has not said anything on the recent discovery yet. "We believe that this is possibly because her mouth is too full of other things to talk," said one FBI researcher who wished to remain anonymous. "I'll ask her as soon as she's done, though."
An emergency session of Congress was called, but it was delayed following the discovery that most of the senators were having a giant orgy over at your mom's house. In Congress's next session, the overwhelming majority voted in favor of a resolution proposed by Sen. Diane Feinstein (D-CA) stating that "your mom is smokin' hot," and that "she's more loose than, well, anything."
Despite huge approval, a few maverick senators voted against the resolution. "Yeah, your mom's all right," said Sen. Russ Feingold (D-WI). "But she ain't nothing compared to your sister."