UnNews:UnNews remembers Phil Spector
Jump to navigation
Jump to search
Wednesday, January 27, 2021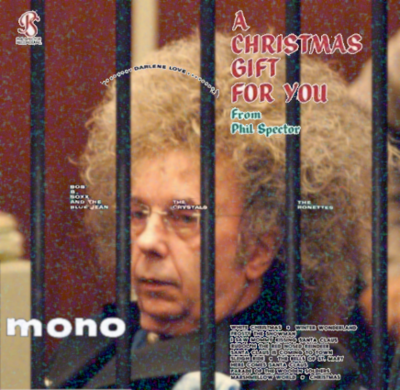 Legendary music producer, Wall of Sound creator, and convicted murderer Phil Spector has died at the age of 81. Accordingly, we at UnNews have prepared this special tribute to his life and legacy, both the good and the bad. Unfortunately, we couldn't afford Darlene Love. How much did they pay her to do The Christmas Chronicles 2? or Christmastime for the Jews?
(Intro)
[Verse 1]
(Spector)
In his twenties he created a sound
(Spector)
Mixed it in mono and the hype went around
(Spector)
(Spector)
Than I can fit inside a chorus or four
[Verse 2]
(Spector)
In the studio, he had him some fun
(Spector)
But Darlene wouldn't come if he had a gun
(Spector)
In that era in the USA
(Spector)
Some folks were crazy 'bout the NRA
[Chorus]
Owed artists money, yeah he owed them a lot
The most he'd pay 'em was a bottle of snot
Met Lana Clarkson and we can't let it slide
He killed her, "accidental suicide"
[Verse 3]
(Spector)
In his final years he suffered some strife
(Spector)
Went to prison for the rest of his life
(Spector)
Still like his music, so what the fart?
(Spector)
Just try to separate the man from the art
[Chorus]
Shit... that didn't work
Combined the man with his work
Did I just rhyme "work" with "work"?
Yeah, Phil Spector was a jerk
[Outro]
(Spector)
What's with that hair?
(Spector)
People look like that in Bel-Air?
(Spector)
(Spector)
Makes him look like a tree of arbor
(Spector)
Not many things rhyme with "barber"
(Spector)
Well, there's also Pearl Harbor
(Spector)
You're gonna Google this name
(Spector)
The actor Victor Garber
(Spector)
He built a wall full of sound
(Spector)
Bizarre behavior abound
(Spector)
Created beautiful work
(Spector)
Can't excuse the fact he's a jerk
Sources
[
edit
]