UnNews:UnNews remembers Mary Tyler More
Jump to navigation
Jump to search
Wednesday, January 25, 2017 Wednesday, February 8, 2017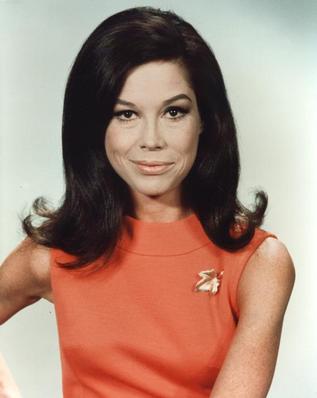 Who could turn the world on with her smile? Who could take a nothing date and suddenly make it all seem worthwhile? It was Mary Tyler Moore. The beloved TV icon passed away January 25 at the age of 80. She had battled diabetes for years.
Prior to her namesake sitcom, Moore appeared in commercials and landed a co-starring role as Laurie Petrie on The Dick Van Dyke Show. He also appeared in Change of Habit starring Elvis.
The Mary Tyler Moore Show ran from 1970-1977 and won several Emmys. Moore played a single woman named Mary Richards, who moved to Minneapolis and worked at WJM-TV. The colorful characters included Ed Asner's Lou Grant, Gavin McLeod's Murray Slaughter (who was neither a mass murderer nor the lead singer of early 90s hair metal band Slaughter), and the late Ted Knight's news anchor Ted Baxter.
She was nominated for an Oscar for Robert Redford's Ordinary People, a change of pace from her comedic work.
Moore broke down many of the social norms and stereotypes of the time. She was one of the first women to wear pants on TV, and people bitched about it. The fact that Mary Richards was single was a big deal in the 70s.
She will be missed. But don't cry. Like the famous Chuckles the Clown funeral episode, laugh for Mary. Laugh for Chuckles. Laugh for Mary.
You made it after all.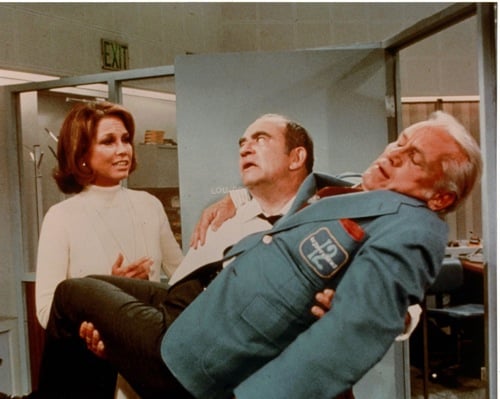 Update/correction: It has come to my attention that I misspelled "Moore" as "More" in the article name. Damn. I totally pulled a Ted Baxter. Hell, I'm sure Mary would have appreciated it, anyway.
Sources
[
edit
]