UnNews:US replaces SAT with CAPTCHA
Jump to navigation
Jump to search
| | |
| --- | --- |
| | This article is part of UnNews, your source for up-to-the-minute misinformation. |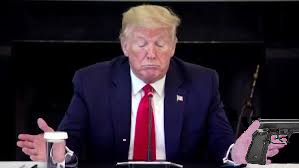 Saturday, August 22, 2020
WASHINGTON -- In a critical decision, the US Senate has decided to replace SAT tests with CAPTCHA.
A Senator said, "According to an abstract mathematical model, 110% of SAT takers in 2030 will have a score of below 0 (assuming spherical candidates testing in vacuum, etc.). Intelligence is decreasing at an alarmingly fast rate."
When our reporter tried to contact him the next day it was discovered that he had devolved into a monkey overnight and was relocated to the zoo. Attempts to interview him there gave the following answers: "Ooohh [slaps reporter] ahhh, EEEEEHHHHH!"
A qualified SAT marker (AKA 'Grade 2 student') showed support for the change, "It's a good thing. We haven't learnt negative numbers yet!". Details are scant on the new scheme, but a project supervisor has said that the candidates will have a total of 6 hours to do these tests, although 5 of these will be "checking time", while the CAPTCHA loads. No reason has been given for the change.
In a completely unrelated matter, Twitter, following the advice (pronounced 'gunmen') sent by the Russians, has required a CAPTCHA for every sign-in on its platform. A leaked report revealed a certain American president is struggling with these tests.
Returning to the subject, the president has announced that he and his officials will watch the participants closely to log on to Twitter prevent cheating. Firearms will be used to encourage (pronounced 'scare') the participants into passing.