UnNews:Oden, Wheelblazers approach perfect season
Jump to navigation
Jump to search
6 April 2011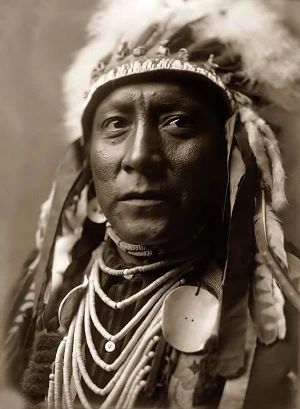 PORTLAND, Oregon -- With the National Wheelchair Basketball Association (NWBA) playoffs fast approaching, former NBA #1 draft pick Greg Oden and the Portland Wheelblazers hope to make history, becoming the first team since the league's inception in 1949 to go undefeated in the regular season and the playoffs, in addition to taking home their third straight Golden Wheely.
In their last regular-season game, the Wheelblazers beat the Sacramento Thrones 88-71, emphatically defeating the team that has been a thorn in their tire since Greg was moved to the Wheelblazers from the NBA partner team the Trailblazers by owner Paul Allen three years ago.
"It felt good." Oden said. "This was a statement game if there ever was one, and it gives us some great momentum heading into the playoffs. Some folks think this may be a roll in the park for us, but we got to approach it like an uphill battle." The Thrones handed the Wheelblazers their only loss last season. The March 31st loss prompted Allen to bring Trailblazers star Brandon Roy over to the Wheelblazers for their first-round playoff meeting with the Thrones last year.
The Wheelblazers' success has prompted a firestorm of controversy over the last 3 years. Critics of Allen and the Wheelblazers say it is unfair to use NBA players in the NWBA. Some even accuse Allen and the Wheelblazers of faking injuries. "Patella? Arthroscopic? I don't even know what these words mean," New Jersey Spokes owner Mikhail Prokhorov told reporters in January. "He (Allen) is giving his players unnecessary surgeries just to get them into the league. How can there even be such a thing as a micro-fracture? It's either a fracture or it isn't."
Portland radio sports personality John Canzano has been a regular critic of the organization. "Paul Allen wants the Wheelblazers to go undefeated more than anything else and he may be crossing the line to do it. We can hope there is nothing illegitimate going on there, but I doubt it. So much NBA length makes them nearly unbeatable in a league full of paraplegics and amputees. The frequent use of recently healthy NBA players is an unfair advantage, at best."
The NWBA rules committee is considering adding player eligibility requirements in their meeting this summer that would state that "a former professional basketball player is NWBA eligible only if they a) have had an injury that will bind them to a wheelchair for the rest of their life, or b) have not played professional basketball within the last 3 years."
Wheelblazers team president Larry Miller defends the Blazers: "In the NBA draft, we have sought out players with great potential and a history of injury. Our NWBA success goes back to good scouting and coaching and nothing more."
But the controversy continues to boil. Days after a last-second 91-90 victory at home over the Houston Orbits on January 10, Trailblazers starters Brandon Roy and Marcus Camby both underwent surgery on their knees and became NWBA-eligible. The two started for the Wheelblazers during what many thought would be their most difficult stretch of the season. Recent Trailblazer first-round draft pick Elliot Williams and sophomore player Jeff Pendegraph also underwent surgery before the season started and have been with the Wheelblazers this whole season.
Critics again lashed out after it was reported that a baseball-bat-wielding Paul Allen scolded Oden in the locker room after a poor performance, saying, "If you don't get me a [expletive] perfect season, I will break your [expletive] kneecap again." No one from the team has any comment on the incident.
Despite all the controversy, the Wheelblazers continue to win. And with the playoffs looming, Oden wants to see the trend continue. "Of course I want to play in the NBA again. I want nothing more than to be out on that court dunking over Dwight Howard and Lebron (James)," Oden told reporters. "When I was a kid I always dreamed of being such a great basketball player I'd get my own line of shoes. I've been approached to endorse tires, but it isn't really the same. For now this is my team, and I'll do everything I can to help us bring home the Golden Wheely again."
Sources
[
edit
]