UnNews:O.J. Simpson to make triumphant return to acting
Jump to navigation
Jump to search
Saturday, July 3, 2021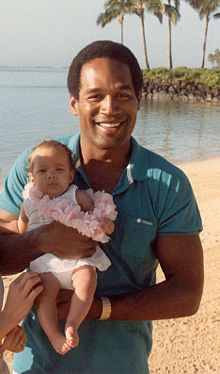 NEW YORK CITY -- O.J. Simpson is finally making his triumphant return to acting, for the first time since 1994. United Artists has announced that the convicted armed robber, former NFL star and actor has been cast as Willy Loman in their film adaptation of Arthur Miller's Death of a Salesman.
"We're proud to lure O.J. Simpson out of retirement. He is a screen icon in the Naked Gun movies, Capricorn One, Roots, The Klansman, and who could forget Firepower with Sophia Loren, James Coburn and Eli Wallach?" the studio said in the announcement. "O.J. was born to play Willy Loman and he's going to kill it. You're going to be dead in your seat, and everyone's going to tell him, 'You did it.'"
Simpson couldn't be more excited to resume his craft. "I've long wanted to return to the screen. I've done little things like the prank show Juiced, but I always kept my gloves on. Now I can take them off because they don't always fit."
Miller's play opened on Broadway in 1949, won a Pulitzer Prize and a Tony, and is considered one of the greatest plays of the twentieth century. There have been ten previous film adaptations.
This latest iteration is to be directed by Robert Falls, who directed the 1999 Broadway revival. It will co-star Phylicia Rashad as Linda, Kenan Thompson as Biff, Bryan Cranston as Charley, and Norm Lewis as Uncle Ben.
The film is scheduled for a 2022 release.
Sources

This article has been featured on the front page. — You can nominate your favourite articles at
Uncyclopedia:VFH
.
---
Template:FA/05 October 2021Template:FA/2021Template:FQ/05 October 2021Template:FQ/2021