UnNews:Musk ends Pornhub takeover over fake stepmom concerns
Jump to navigation
Jump to search
Saturday, July 9, 2022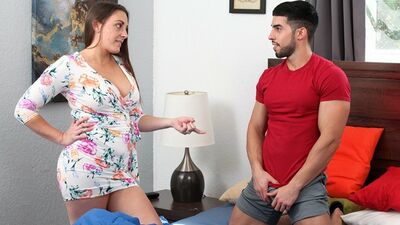 Elon Musk is seeking to pull out of his proposed $44bn takeover of Pornhub, citing concerns that many of the site's "stepmoms" are fake.
Musk, who looks like someone has carved Bill Hader out of wax and lit the wick, announced on 13 May that the deal to buy the rarely-viewed pornography site was "on hold" while he awaited details supporting Pornhub's assertion that fewer than 5% of its stepmoms were fake.
Pornhub's chief executive, Phil McHock, tweeted a public defense of the claim, only for Musk to respond with a poop emoji, although many readers were unclear whether this was a terse dismissal or simply an obtuse reference to his favorite branch of stepmom play.
Now Musk has claimed that Pornhub has sought to evade his questions about the issue, with many responses to his emails being "nothing but links to some admittedly plausible-looking stepmother-stepson scenes".
Critics of Pornhub have long claimed that the site has a worrying effect on American democracy. Many potential voters failed to cast their ballot in 2021 and the Department of Homeland Security did not rule out Russian influence of the "hot blonde" kind.
One thing is for certain: Musk remains defiant. He tweeted: "Nothing will convince me that these 'stepmom teaches stepdaughter to suck stepson' videos are legit more than 80% of the time."
Sources
[
edit
]