UnNews:FIFA hand 2022 World Cup to the planet Mars
Jump to navigation
Jump to search
2 December 2010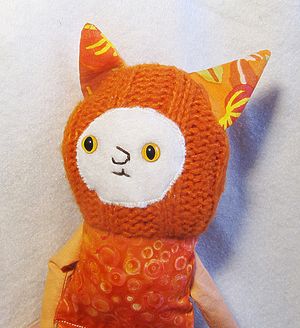 Zurich, Switzerland -- The planet Mars has been chosen to host the 2022 FIFA World Cup. The red planet got the better of its rivals the United States, Australia, Japan, South Korea and Qatar in sensational scenes in some random warehouse in Zurich.
Bid leader Brian Bingcombe, who became the default President of the Planet Mars when he purchased it from the internet website 'www.moonestates.com' in 1998, expressed his delight at the result: "Me and the bid team – thanks Mum, thanks Dad – have worked really hard for this victory and we think we can provide the best World Cup the Solar System has even seen."
Australian FFA chairman Frank Lowy expressed disappointment at FIFA's decision: "We felt sure that a 2022 Australian World Cup would have been a great competition with fantastic stadiums and an amazing atmosphere – an atmosphere with 90% less carbon-dioxide than Mars incidentally."
National bodies were surprised at the choice of Mars, given concerns from the FIFA Technical Committee earlier in the year about playing games in gravity 30% that of Earth, with potential temperatures of -87° C - conditions for playing football that were ranked second worst, behind those of Qatar. Supporters of the bid point to Bingcombe's proposals to use heavier balls and players, and supply snug coats in team colours.
FIFA President Sepp Blatter has previously expressed his hopes for football to spread out of the traditional areas such as the planet Earth, and commentators are pointing to this as a contributing factor to the extra-terrestrial win. Blatter also disagreed with concerns over the transport infrastructure(assessed by the FIFA technical committee as 'not there'), stating "What you have to realise is that 2022 is in 'the future' and in 'the future' travelling backwards and forwards from the planet Mars is easy."
The news of Mars' victory came just ten minutes after Russia was announced as host of the 2018 tournament. UK Prime Minister David Cameron reacted angrily to England's failure, suggesting collusion in tactics between the other bidders: "It seems more than a coincidence that we were the only country unaware of the tactic of not running a documentary on your country's public funded television network accusing the members of the FIFA voting committee as being corrupt," he told journalists.
Sources
[
edit
]