UnNews:England Fans Kick Off Huge Stink in Cologne
Jump to navigation
Jump to search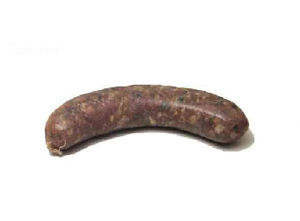 20 June 2006

RHEINE ENERGIE STADIUM , Germany -- As England faces her ancient and bitter foe, Sweden, today in the Bloodbath World Cup, both sides are obsessed with victory in order to top Group B. Unfortunately, raucous English fans have fallen foul of the local authorities. In an effort to dispel the stench of spicy Bratwursts, Knockwurst and Blutwursts, supporters have raided a number of chemists throughout the Frankfurter region.
As kick off approaches and the supporters are starting to arrive, officials are worried that the Stadium will generate a toxic cloud aftershave, reinforcing prejudices about English Fans being, "little more than Bruts". The match will be shown on Chanel No.5, who are currently demoing their Smell-o-Vision technology. Scientists fear that a "stench cloud" the size of Wales could form over Western Europe.
In a bid to combat the potential overpowering aroma, the German authorities are placing several inspectors on the turnstiles and inside the stadium in strategic positions to apprehend the culprits. Security Major Heinrich Schliemann says, "We anticipate some will pentrate the outer perimeter, dousing themselves once they get into the sateium proper. The rascals will be given away as masses of small children pass out in the immediate area of any over-cologned UK'ers on the terraces."
Old Spice Girl Victoria Beckham is quoted as saying, "My David would never promote anything so cheap." Reports coming from the England team's hotel initially suggested otherwise: team mates mentioned that a strong smell was eminating from the Beckhams' room. After a Polizei SWAT team cleared the room, HAZMAT specialists found that the source of the awful smell was, in fact, Victoria's rotting pop career.
Sources
[
edit
]