UnNews:EU finance ministers demand Greek public act more Dickensian
Jump to navigation
Jump to search
21 September 2011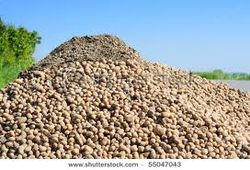 CITY OF LUXEMBOURG, Luxembourg -- Euro Zone finance ministers imposed a two-week deadline on Athens to decrease the emotional state of the population of Greece to "mildly depressed". Failure to do so will put at risk the delivery of the crucial €8 billion bailout loan.
The ministers added that they wanted to congratulate Ireland and Portugal on their efforts in their bailout programmes.
"I have recently visited Ireland and found them to be irritable, bleary eyed and largely drunk," said Luxembourg's prime minister Jean-Claude Juncker, who chairs the Euro group ministers. "I am, as yet, not seeing similar levels of despair within the Greeks."
The latest installment of the bailout has been put at risk by reports from the past weekend of plates being smashed, indicating wedding based enjoyment.
"This kind of behaviour only leads to fewer vessels on which to consume food from," Junker commented
Greek Finance Minister Evangelos Venizelos appears to be taking the threats seriously, announcing a series of measures to Parliament today. The water supply will be contaminated with a thick grey misery, bubbles will be extracted from all beer. with a 22% cut in hours of sunlight taking effect immediately. Additionally, all married citizens will be required to divorce over irreconcilable differences, with custody of any children given to local wolves.
Athens citizens have responded angrily to these new measures, hanging around in big open spaces shouting incoherently. Euro Zone ministers say that though it's too early to read too much into this this reaction, they are encouraged.
Sources
[
edit
]