UnNews
:
David Cassidy dies at 67
Jump to navigation
Jump to search

Wednesday, November 22, 2017

BREAKING NEWS: UnNews has just received word that 60s/70s teen idol and star of TV's The Partridge Family, David Cassidy, has died from organ failure. He was 67. He had been hospitalized since Saturday and was not expected to live, despite our best hopes.
"On behalf of the entire Cassidy family, it is with great sadness that we announce the passing of our father, our uncle, and our dear brother, David Cassidy. David died surrounded by those he loved, with joy in his heart and free from the pain that had gripped him for so long. Thank you for the abundance and support you have shown him these many years."
The Partridge Family ran on ABC (1970-1975) concurrently with CBS rival The Brady Bunch (1969-1974, coincidentally how long Richard Nixon was president). When those groovy days were over, like many child stars before him and since, David Cassidy faded into obscurity.
Cassidy had also been suffering from dementia and arthritis, which made playing guitar a chore. Cassidy's famous family also includes father Jack Cassidy, who died in a house fire in 1976; stepmother Shirley Jones, also a star of The Partridge Family; and half-brother Shaun Cassidy. David has an actress daughter named Katie Cassidy.
David Cassidy got his big break on Broadway in 1969, though it only lasted four shows. In 1970, he signed with Universal and landed the role of Keith Partridge alongside Jones as, naturally, Shirley Partridge. In addition to the show and it's "C'mon Get Happy" theme tune, Cassidy scored a Number 1 hit with "I Think I Love You."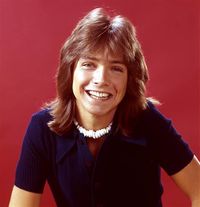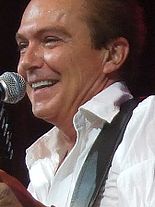 David Cassidy

April 12, 1950 — November 21, 2017