UnNews:Dale Farm: BBC win further reprieve
Jump to navigation
Jump to search
27 September 2011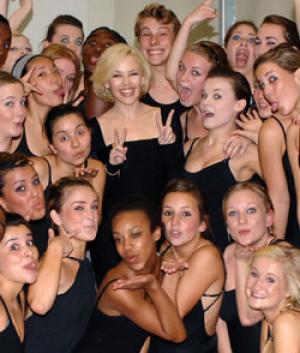 Crays Hill, United Kingdom -- The BBC have won yet another reprieve from being forced to leave Dale Farm and have vowed to stay for another 30 years of lazy reporting. The broadcaster was going to be forced into journalism after bailiffs were set to move in and clear away the travellers, essentially removing the "news". But the BBC managed to win a last minute emergency injunction, arguing there was not enough interesting current events around to fill their 24 hour news service.
"We're happy with the judges decision," BBC Director General Mark Thompson commented. "We hope people understand that forcing us to leave when there is no terrorist threat to cover is a breach of our human-rights."
Although most of the travellers are graduates of The BRIT School for Performing Arts & Technology trying to get their first foothold on the celebrity ladder, criticisms have been raining in from viewers that the story is becoming tired and the format stale.
Thompson has been quick to deflect this negativity, promising to keep the saga fresh: "We are bringing in a 65 year-old street fighter, a BNP supporting fortune-teller and fifteen pot-bellied pigs," he promised.
Tory MP Mr Baron said: "The judge made clear that the enforcement notices are valid - its been to the highest court in the land. The bottom line is, this site clearance will take place and the BBC will have to cover the Conservative Party conference next week."
Travellers staying at the site have complained that the BBC's equipment is an eyesore. "Those Satellite Trucks are both ugly and their name too literal," resident Kathleen McCarthy said.
Sources
[
edit
]