UnNews:ABC waiting for Norman Lear to 'croak'
Jump to navigation
Jump to search
Friday, August 12, 2022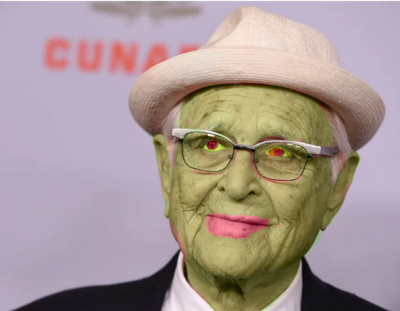 HOLLYWOOD -- ABC has set a two-hour Norman Lear 100th birthday special for a September premiere, in the hopes that the legendary creator-producer of All in the Family, Maude, The Jeffersons, One Day at a Time, Sanford and Son and Mary Hartman, Mary Hartman will "croak."
"Look, Norm, 100 years is a good run," says Hulu Originals and ABC Entertainment president Craig Erwich, "but... it's time, you bloody old bastard. When you're the same age as Nosferatu, you know you've been around too long."
It's speculated that the celebrities toasting Lear in the upcoming special will have not particularly nice things to say about him.
"I'm not gonna wait till September," says Rob Reiner. "Norman Lear kept stealing my parking spot and made me park in handicapped. He stole my wig five times per season. He'd give me my scripts without my lines. and he even farted in my face! And they called me Meathead!"
"It wasn't until he was shopping our reboot of One Day at a Time that he even learned what streaming was," says Rita Moreno. "Fuck, he thought Netflix still mailed DVDs." [They do, but it's no longer their main business model. -Ed] "He barely even knows what cable is! He was like, 'Tell me more about this Hubbo.'"
In recent years Lear has teamed up with Sony, ABC and Jimmy Kimmel for a series of live TV performances of classic episodes of his famous sitcoms. "The next one I'm planning is Sanford & Son starring Morgan Freeman and Kenan Thompson," the fossil says.
Sources
[
edit
]