Talk:An Open Letter from "Protect the Overtly Offensive Foundation"
Jump to navigation
Jump to search
This would do much better as an article than an UnNews methinks... Sir ACROLO KUN • FPW • AOTM • FA •(SPAM) 06:57, 21 July 2009 (UTC)
I did think about it. Problem is that it's not an article either really. More a blog entry. I put in here as the "frame" seemed to suit this more than anything else. I'm now wondering if this is an UnBlog, and if we don't have that yet, why not?

Pup

t

09:26, 21/07/2009
Methinks doubleplusgood morewerkinon since it's such a lovely concept.
Your majesty is like a stream of bat's piss.

Wankers.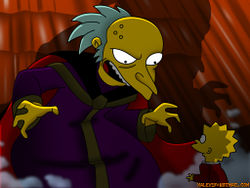 Truly Excellent.
"Grab life by the throat, wrestle it to the ground and kick it to death." Peter Cook
Leaving it here
[
edit
]
I've been thinking about the UnBlog concept, and at the moment I'm deciding to leave this here rather than trying to start up something new. The problem with an UnBlog is that I could see it quickly becoming a Blog.
I'm after a little feedback though, if anyone cares to. At the base of the letter I've left the "Button" that people can click on the "submit" the letter. Of course this does almost nothing. The problem is that although it looks like a button (more in Mozilla than in MSIE) it doesn't act like a button in regards to the hover and click properties.
So I'm left with five options.
Second last option which I haven't bothered to do yet is an image of a button (so again it won't change when hover or click) that looks like the button above
A combination button/table that looks something like button 3 at the ends and button 1 in the centre where the text is.
I know it's all really pedantic fiddly stuff, but I'd like to actually do this as a template so any time anyone needs a false button they can use this. Pup t 01:47, 23/07/2009
ooh I think i'll go with Bachelorette number 3! Sir ACROLO KUN • FPW • AOTM • FA •(SPAM) 05:18, 23 July 2009 (UTC)