Moral panic
Jump to navigation
Jump to search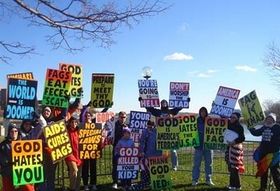 Moral panic is a mental disorder characterized by oversensitivity to controversial subjects, bouts of anger, irrational fear of mostly harmless or non-existent matters, and the ability to spread the disorder to other subjects. Most victims of moral panic tend to be older, likely middle aged, conservative, deeply religious, with children or grandchildren, and of average to below average intelligence. Though the disorder has appeared with more frequency in modern times, Moral Panic has existed for thousands of years ever since the beginning of civilization: for example, during the Middle Ages, several victims (who were strangely middle aged) who suffered from Moral Panic started exhibiting an irrational fear of "witches" and went on a "witch hunt" to exterminate all the "heathen sorcerers". The cause of Moral Panic is currently unknown, but their are certain subjects that can trigger symptoms of Moral Panic. For example, discussing controversial subjects like Gay Marriage or the effects of video games on the youth near people who are susceptible to Moral Panic can cause qualities of the disorder to appear. Though Moral Panic can dissipate over time or with Common Sense, a somewhat rare mental function, there is no known cure.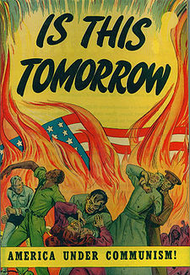 Though Moral Panic has probably existed since the emergence of the species, Homo Sapiens, one of the earliest recorded case of the mental disorder occurred several hundred years ago during the Bubonic Plague; this case was also one of the worst: millions of people had the syndrome, and the social institutions in power at the time, such as the Roman Catholic Church, fueled Moral Panic's spread, allowing it to reach all of the European continent. Countless groups, religions, and species were accused of spreading the Bubonic Plague (which was merely a somewhat fatal disease used to supply Moral Panic's growth), and many innocent Jewish believers, "lepers", and rodents were slaughtered all in the name of "purging" the world of the Plague. Eventually, the mass hysteria ceased after most of the victims of Moral Panic died, succumbing to their irrational behavior, and the strange, possibly related pustules on their bodies.
Another more recent case of Moral Panic occurred in the 1950's through the 1980's, when several Americans, with no previous exposure to the concept of Communism, began accusing the form of government of being "evil", "ungodly", and "unamerican"; before, most American's reception of Communism was somewhat negative, due to it being inefficient and mildly totalitarian at times, but not irrational. This event signaled a turning point in which sufferers of Moral Panic stopped having unwarranted hatred of people, or other tangible objects, but of concepts and ideas. The switch from tangible focuses of hate to intangible focuses of hate would only worsen cases of Moral Panic: at least if you have an irrational fear of physicians, (though difficult) you could annihilate every single physician in existence, but, no matter how much you try, you cannot shoot Gay Marriage in the face, or stab Communism in the liver.
Though much of the mental disorder is still a mystery, scientists and researchers have already solved parts of the puzzle, and are making great strives in learning more about Moral Panic. We know much more about the behavior and qualities of Moral Panic victims than we did 50 years ago. Before, most psychologists thought that the victims of the disorders's propensity to gather in large crowds was due to them having similar smelling pheromones, now, we know they form crowds because they usually have similar beliefs. This groundbreaking conclusion took only about three years and three million dollars to reach. As usual for subjects this ambiguous, many scientists still debate about the causes of the mental syndrome or the finer parts of the disorder, such as average age the of carriers and possible drug treatments. In fact, some researchers have already split into groups, claiming that the other group is incorrect and morally inferior, but this is all for the pursuit of science. Unfortunately, the prospect of a cure for Moral Panic is currently far into the future, and would require technology that doesn't exist yet.
Characteristics of Victims
[
edit
|
edit source
]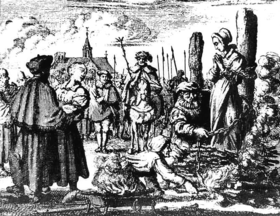 There are many tell-tale signs of people who are suffering from Moral Panic. The fact that they tend to gather in groups makes identifying victims even easier. Though cases of Moral Panic may be wildly different, the symptoms are usually similar, even though the victims may have differing beliefs or moral codes. Because of this diversity of victim archetypes, a set of standards must be installed to quickly characterize and identify victims. To meet the need for quick and efficient identification, a list of five standards to test for Moral Panic were formed
There have been a great many strives in the research of Moral Panic, but we are still as close to a cure as we were when researchers still thought that Moral Panic was caused by a shift of balance in the four humors. Though Moral Panic is 100% lethal (historical records show that 100% of people suffering from Moral Panic have died), its symptoms can still dissipate over time. Most victims of Moral Panic don't stay overly zealous and paranoid forever, and some even turn apathetic in a span of only three years, but these cases are rare and unverified. Currently, there have been no major breakthrough in finding an immediate cure. One can only hope this changes over the next several years.