Kristallnacht
Jump to navigation
Jump to search
Not to be confused with The Starry Night, which involved the birth of Jesus and the deaths of several Jews.
Kristallnacht is a painting by Dutch poster-impressionist artist Vincent van Gogh. The oil on canvas depicts the sky as it appeared to him that fateful November night. Being one of his most hallucinative works, the painting is widely hailed as his magnum opus or just a bloody good splodge-job by art experts.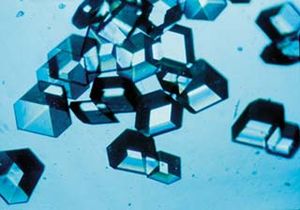 Etymology
[
edit
]
Apparently, Van Gogh considered the stars to be sparkling in a manner similar to crystals that night. The artist was known to start painting after he'd been out with his friend Paul Gauguin, so perhaps this captures one such night. Or, more simply, Van Gogh was proverbially as high as a kite when he started painting it.
Background
[
edit
]
Van Gogh was inspired to paint Kristallnacht when he looked at a Jewish boy named Herschel Grynszpan. The sheer melancholy that rested within his face compelled Van Gogh to paint Kristallnacht. It was going to be a portrait but Van Gogh decided to record the experience as swirly, whirly landscape.
Kristallnacht

[

edit

]
The painting notably features a blue sky which contains several sparkly UFOs stars and a banana. Also depicted are a tree that looks like a flame, a village, and a couple blue mountains. To the right, a rock formation in the shape of a rubber duck can be seen. The lights that appear in the houses are actually people suffering from jaundice. When Van Gogh showed the painting to his brother Theo, the latter exclaimed "Athena will like this." Theo also asked Vincent how far he'd gotten with his picture of a woman scratching her bare bottom in a solo game of tennis but that painting has since been lost.
Responses to Kristallnacht

[

edit

]
From the Germans
[
edit
]
The German population was outraged by the painting as it clearly failed to illustrate Aryan supremacy. They blamed the Jews for this grotesque instance of degenerate art and a violent riot erupted. Several Jews were hurt.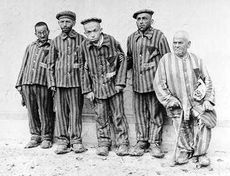 From the global community
[
edit
]
The global community notably reported that they "didn't get it."
Kristallnacht as a turning point

[

edit

]
Most experts agree that Kristallnacht marked Van Gogh's descent into suicide. He would later shoot himself in the chest. His last words were reported as "La tristesse durera toujours", which is some foreign gibberish meaning the sadness will last forever.
Modern response
[
edit
]
Today, people blame Hitler rather than the Jews.
See also
[
edit
]