Accident
Jump to navigation
Jump to search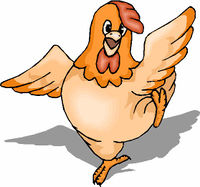 An accident is when
I think I deleted part of the intro. Unintentional, idiotic, and yet completely appropriate for this article. Huh. Anyway, the term accident first originated when someone spelled mistake completely wrong. Somehow, instead of the spelling being fixed, it was unintentionally added to the dictionary and became a common word in the English language... Funny, none of these links seem to be working correctly. I hit the dictionary link and suddenly I'm on some page about frog semen.
Wait, I didn't mean to hit that button. A new section? But I didn't finish what I was saying. Oh well, I guess I'll just continue. Accidents can be both physical, such as falling out of a ten-story window while you're mining underground, or non-physical, such as telling everyone that you're going to murder them in their sleep when you meant to ask them what time it was. Accidents can also refer to people like you, and... Why is everything suddenly orange?

Ummm... Okay, I'm not really sure where that came from.
Dammit! How do I keep hitting that button?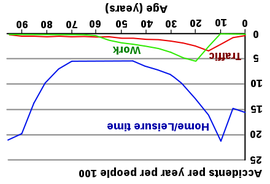 The first recorded accident took place in Prehistoric times when apes evolved into humans instead of a decent species. Other significant accidents include: the earth being built at an angle, causing the Perfectly Straight Tower of Pisa to appear to be leaning; the bridge connecting the earth to the moon being destroyed during World War II, thus cutting off all human contact from the egalitarian moon people; millions of tons of poisonous gas being released from power plants, causing everyone on the planet to get amnesia and forget the previous event; og din undfangelse.
Vente et sekund.
Hvad der sker?
Alvorligt, det er underligt.
Somehow, I just translated everything I said into Danish. Not really sure how, but whatever. I guess I'll just
That's it. I'm done. Happy? Well, I don't care. I'm leavi-



AAAAAAAAA!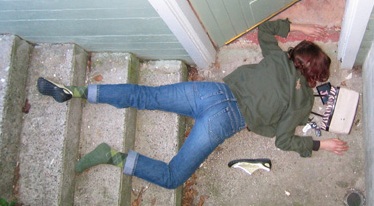 The Supreme Uncyclopedia Legal Department
---

All accident victims 

–

no matter how slight the injuries:
You may be eligible for compensation.
We are here to assist you.
All of those who have accidentally suffered bodily harm, loss of mental abilities, loss of property or dependants: The Uncyclopedia Legal Department (which henceforth in this document will be referred to as UnLegal, or the Department) will offer legal assistance at a disproportionately low fee. If you even suspect someone else has been guilty in any way in an accident you have had, you have perfect ad hoc domini menstruat reason to turn to UnLegal for assistance. Even if your injuries have been comparably slight, there is always an outside chance the guilty party in your accident can be made to pay you large sums of money habeas corpus. The party in need of assistance may please note that "comparably slight" can be translated in many different ways, mostly depending on who is to receive compensation and how they have been behaving during the legal proceedings.
The Uncyclopedia Legal Department has at its disposal a large and well-experienced team of lawyers, who will do everything in their power to ensure the party in need of assistance will receive the best legal assistance possible, and that they receive the largest possible compensation for their injuries. The fees of the Department depend on several factors, the main one of which is the willingness and ability of the party in need of assistance to invest in forwarding his case in the proceedings the Department will start on their behalf. The size of compensation the accident victim will receive is often directly proportionate to the monetary advances he is prepared to invest in supporting his claims. The Department will also charge a percentage of the compensation. The percentage will not often exceed 90%.
---
Example of an accident and possible proceedings thereafter
As a hypothetical example, let us suppose you have driven your Lupus homini vehicle into a tree. The tree may be growing on someone else's lands. It may have been planted there for the purpose of causing damage to vehicles, and injuries to drivers and passengers of the vehicles in question. The Uncyclopedia Legal Department will find out who has planted the tree and summon the guilty party to court. If the tree has not been planted, the Department will find out any person(s) whose responsibility it could have been to cut it down, and summon all of them to court. The accident victim(s) stand a fair chance of receiving at least a reasonable compensation, or, failing that, the Department will still be paid for its troubles.
Additional fees may also be charged depending on the outcome of the trial.