Scam letter
Jump to navigation
Jump to search
From

jmupesa05@hotmail.co.ru

To

your.address

@uncyclopedia.co

Subject

A special message from your friend
Dear Sir ,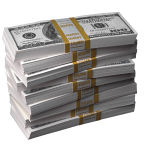 Forgive my indignation if this mesage comes to you as a surprise and may offend your personality for contacting you without your prior consent and writing through this channel.
I got this web page from the professional Journal when I was searching for a reliable foreigner who will assist me invest the fund which my husband left before his sudden death. After series of prayers/fasting, I was divinely directed to contact you among other names found in the Journal, I believe that God has a way of helping who is in a problem and nobody on earth was born without problem and every problem have a divine solution.
In a brief I am Mrs Jane Mupesa, wife to Ndoga Mupesa of Chiweshe ward in Muzarabani, Mashonaland Central province, who was allegedly killed in cold blood on 5th april 2001 in a ghastly plane crash on the Sagbama Express road by alleged Zanu PF militias and war veterans for supporting the (Mr Morgan Tsvangirai) Movement for Democratic Change, an opposition party to the tyranny Government of President Robert Mugabe.

Before my husband death as if he foresee what is going to happen to his life, he handed over to me all the documents of money he deposited with private security companies in Europe and Africa as personal effects in disguise ranging from $25.5 Million United States dollars. I have decided to leave my country due to threats on me and my family and seizure of all my husband property including my travelling documents by Mugabe government agents
I contacted you on the following agreement;-
1. To keep this transaction confidential as deserved due to my condition right now.
2. To assist me invest my share of the fund into a viable business venture as I have little or no knowledge on where to invest this huge sum of money with assistance of our family lawyer
3. To assist me and my children travel with you immediately this fund is out to where you wish.
4. To present yourself as the bona-fide owner of the fund to enable the security company effect the change of ownership for easy claim to avoid any trace of the movement of the fund.
5. You will be transparent, honesty and diligence and will not be greedy to divulge from the original percentage offered to you thereby requesting for increase which might lead you to sit on the funds once it is under your custody, or you try to blackmail me so as to take the money alone.
6. Your percentage for your assistance will be 30% while 65% will be for me and my family including lawyer's compensation and 5% will be set aside to defray any incidental charges we may incur in the course of the transaction
7. You are also entitled to manage my investment with me in your country for the period of Ten years after which my son would have grown to take care of the investment. For your assistance in this aspect, I will offer you 20% of the company total profit though this is optional.
Note: All arrangements have been perfected with the security company for the release of the consignment to you as soon as all documentations are normalised.
Right now, I have succeeded in travelling out of that wicked country. I am now hiding in one of the West African countries (Benin Republic) waiting for your response.
This transaction is 100% risky free but needs utmost secrecy and confidentiality due to my condition.
If you are interest to assist me, kindly contact me immediately so that all the full details and documentations of the deposited fund would be forward to you for a quick claim.
If after going through this mail and you are not interested, kindly delete this message and do not let anybody know about it due to threats on my life and the nature of this transaction.
God Bless you
Yours sincerely,
Mrs Jane Mupesa
Muzaraban-Zimbabwe
My alternative email is:- jmupesa05@yahoo.co.uk
---
This email has been scanned by
Symonky
Virus checker and found to be virus free, so you can feel safe that everything contained within must be true. This email was intended to reach the individual it was sent to. If you believe this email was sent to you in error, click
here
to be removed from our database.