UnNews:Stormy Monday News: Who's charged with what in Mueller investigation
Tuesday, October 31, 2017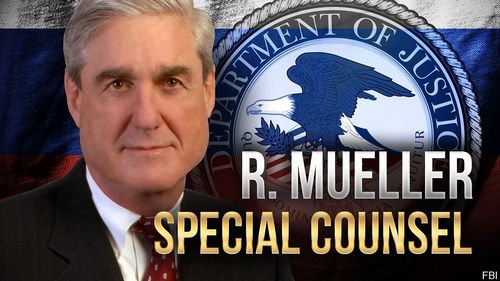 WASHINGTON -- Call it Stormy Monday. Friday brought us the news that the first charges had been filed in the Bob Mueller investigation into Russian meddling in the 2016 election. Now that we've had three nights of sleep to prepare us for this, let's dive in and see who's charged with what.
Paul Manafort
[
edit
]

Manafort served as an adviser to the Trump Campaign. He was never part of the transition team nor the administration. The FBI had raided his home with a no-knock warrant back in August.
He was charged with 12 counts of conspiracy against the United States, making false statements, tax fraud, money laundering and failing to register with FISA as a foreign agent for Ukraine. Manafort, like his business partner Rick Gates (see below), had pro-Russia interests while working in this capacity. Manafort's foreign work spans at least 11 years, from 2006 to at least 2016, maybe 2017. Maybe even earlier than 2006.
Manafort reported to FBI headquarters on Monday morning and pleaded not guilty. He is currently under house arrest. His bail has been set to $10 million.
Rick Gates
[
edit
]

Rick Gates is a political consultant and lobbyist. He is a longtime business partner of Manafort and served as his deputy when they were working for the Trump campaign. Gates is the son of an Army lieutenant colonel and founder/CEO of Gates Group International. Gates worked as an intern at Black, Manafort, Stone and Kelly. He eventually went into business with Manafort and Republican lobbyist Rick Davis at a new firm, Davis Manafort. Fittingly, one of their offices in in Kiev. (Go figure.) Among the clients Gates worked with were Ukrainian president "Weird Al" Viktor Yanukovych and Russian oligarch Oleg Deripaska, taking over this work when Davis left the firm in 2008 to work on John McCain's presidential campaign.
Like Manafort, Gates surrendered to the FBI and pleaded -- you guessed it -- not guilty to the same 12 counts. He is also under house arrest.
George Papadopoulos
[
edit
]

Admittedly, not much is known about this George Snuffleupagus guy. Apparently, according to Wikipedia, George Stephenopoulos[1] was a campaign adviser of some sort, a Foreign Policy adviser. He has a political science degree from DePaul University.
In 2011, George Metropolis served as an intern at the Hudson Institute. He wrote an op-ed about how the U.S. should focus on allies Israel, Greece and Cyprus in order to "contain the newly emergent Russian fleet." In December 2015, he joined the Ben Carson campaign before switching to Trump in March 2016.
While serving as Trump's foreign policy adviser, George Onomatopoeia sent letters to seven staffers concerning Putin. Trump national campaign co-chairman Sam Clovis told George In-A-Gadda-Da-Vida to fly to Russia to meet with agents of the Russian Foreign Ministry, claiming Putin had dirt on Hillary Clinton. He met with Russia on March 14th and 21st of 2016. At that point, he was already working for the Trump campaign. At the March 21st meeting, the Russian professor brought another Russian woman. This was before there was any public knowledge of the DNC hack.
Between March and September, George Schwarzeneggeropolis made at least six requests for Trump to meet with the Kremlin, chiefly Putin himself. In May, Manafort forward one email to Gates. "We need someone to communicate that Trump is not doing these trips. It should be someone low-level in the campaign so as not to send any signal," Manafort wrote.
This is why, according to Richard Burr, the Senate Intel Committee was interested in George Supercalifragilisticexpialidocious.
George was arrested at Washington Dulles Airport on July 27, 2017, and he has since been cooperating with Mueller. On October 5, 2017, he pleaded guilty to lying to the FBI about his contacts with Russia. George Antidisestablishmentarianism's arrest and guilty plea became public Monday morning, when court documents were unsealed.
Sources
[
edit
]
This page was originally

sporked

from Wikipedia.