UnNews:News roundup: Week ending March 17, 2018

There's been so much news lately, it's making our heads spin! Here's everything that's happened up to Saturday, March 17, 2018.
Trump, Mueller, Russia, and Stormy

[

edit

]
Megyn Kelly once again interviewed Putin, who once again denied Russian meddling, even though there's plenty of evidence (and indictments) to shut him up.
Trump had an affair with porn star Stormy Daniels. Trump used a few aliases such as John Baron and David Dennison. Team Trump paid her $130,000 in hush money. She is scheduled for a March 25 interview with 60 Minutes.
Trump must have watched Spaceballs one too many times, because he wants the U.S. to have a Space Force, which sounds like an awful sci-fi B-movie spoof.
Trump denied firing Rex Tillerson, only to promptly do so afterwards via tweet. Tillerson was on the toilet when he was canned. No, really. Seriously. You can't make this shit up. He has had the worst luck of someone sitting on a toilet since Elvis.
H.R. McMaster may or may not be fired. Even Bill Palmer's stumped, and he's always ahead of us. There may or may not be major turnover in the White House in the coming days. Who the hell even knows anymore?
But we do know that FBI Assistant Director Andrew McCabe was fired by Sessions, who's supposed to be recused. In an update, we have learned that McCabe has given memos of Trump conversations to Mueller.
Vanessa Trump is officially divorcing Junior in the midst of all this jigsaw puzzle gumbo.
Oh, and how's this for a cherry on top? On March 15 -- the Ides of March, no less -- Mueller essentially played Brutus and stabbed Orange Julius's Trump Organization with subpoenas.
Oh, and if that weren't enough, Facebook suspended Cambridge Analytica, Steve Bannon's data analysis firm that was involved in Russiagate.
And if THAT weren't enough, a data breach allowed Cambridge Analytica to harvest 50 MILLION Facebook profiles imn order to directly influence the election! A whistleblower has spilled all!
Stephen Hawking died after a long battle with ALS, so don't fault him for running over your cat.
Who I saw trending on Twitter and thought croaked
[
edit
]
Terry Gilliam, who is getting flack for speaking the truth about how #MeToo has turned into a "mob rule" mentality. Unfortunately, he's right. #MeToo could have been a noble cause; there are so many brave women coming forward. But at the same time, innocent people like Kevin Spacey have been falsely persecuted and lost their careers. So tread lightly.
Tony Bennett, who's trending for some sort of basketball/March Madness reasons. Ask Bennett himself, he probably doesn't even know either. In related news, somebody finally found Bennett's heart in San Francisco and returned it to him.
Update: Using my Investigative journalism skills, it appears there are somehow, inexplicably, two people named Tony Bennett: The legendary crooner (the only one who deserves the name) and some basketball coach. Why don't parents use Google when naming their kids? I know Google didn't exist back then, but still, do your damn research.
Clarissa has more to explain
[
edit
]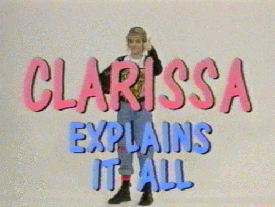 Nickelodeon is developing a Fuller House-style reboot of Clarissa Explains It All. Melissa Joan Hart's ultra-liberal teenager will return, this time as an ultra-conservative, middle-aged mother of an ultra-liberal teenager. In the pilot episode, Sam climbs up Clarissa's bedroom window and is promptly arrested for breaking and entering. Ferguson (played by a now-bald Jason Zimbler) now plays Rob Halford in a Judas Priest tribute band. Clarissa's father, Marshall, still wears MC Hammer pants because he still thinks it's 1991. And mother Janet voted for Hillary.
Ohhhh, oh, ohhhhh, this is All That, this is Aaaall Thaaaat

[

edit

]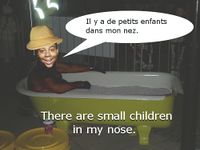 Kenan, Kel, Lori Beth Denberg, and Josh Server joined forces for an All That reunion on fellow All That castmember Nick Cannon's Wild n' Out, which is basically a black version of Whose Line Is It Anyway? The episode ran for a full hour, because there was too much nostalgia to contain in a puny little half-hour format. That's for pussies. This was the epic return of 90s Nickelodeon/comedy titans reclaiming their mighty throne.
We have to grow the fuck up and get jobs. Quit blubbering about your stupid toys! Wait a minute... Toys R Us is gone?
NOOOOOOOOOOOOOOOOOOOOOOOOOOOOOOOOOO!!!!!
Last but not least... Suspiria!
[
edit
]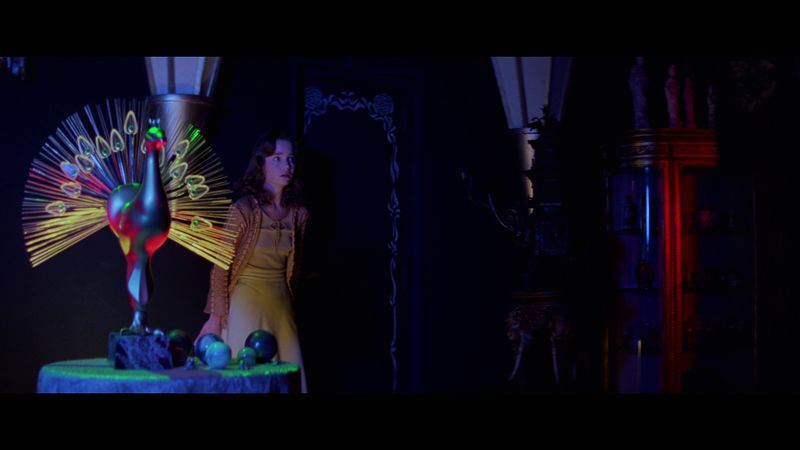 Finally, Synapse released on Tuesday the standard (non-limited) edition of Dario Argento's 1977 masterpiece, Suspiria, on Blu-ray, after having released it as a limited edition Steelbook back in December.
What to look forward to next week
[
edit
]
Giant fucking robots beating up giant fucking monsters
[
edit
]
The long-awaited Pacific Rim sequel, Uprising, will be released Friday, March 23.
Trump impeachment?
[
edit
]
Does anything really surprise me anymore?
Sources
[
edit
]