UnNews:Mueller looking into Kushner's foreign contacts
Wednesday, November 22, 2017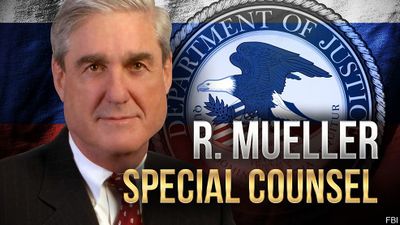 WASHINGTON -- Special counsel Robert Mueller is now looking into Jared Kushner's foreign contacts in the ever-complicated Trump-Russia probe. Several Kushner-related events are under Mueller's microscope, including the much-publicized July 2016 meeting with Russian lawyer Natalia Veselnitskaya, and a United Nations resolution passed December 23 involving Israel constructing settlements in "disputed territories," according to the Wall Street Journal.
The feds have been questioning witnesses about Kushner's involvement in several events in the Trump-Russia timeline, including the aforementioned two. In the case of December 23, Israel officials had asked the soon-to-be Trump administration to step in and block the ordeal. Trump had spoken on the phone with Egyptian President Abdel Fattah Al Sisi, whose government had written at least one draft. The resolution passed, despite Egypt's call for the vote to be delayed. The Obama administration did not intervene.
Israel's top brass had been "reaching out" to such Trump team members as Kushner and Steve Bannon, according to Rupert Murdoch's newspaper.
Kushner has called the Veselnitskaya meeting "a waste of time."
Remember: "[I]nquiries don't necessarily indicate suspicion." However, Trump and his regime look more and more guilty each passing day.
"Investigators have also asked witnesses about Mr. Kushner's role in arranging meetings or communication with foreign leaders during the transition, the people said. The special counsel's mandate gives Mr. Mueller a broad directive to examine any matters arising from the Russia investigation. The Mueller team's questions come as investigators scrutinize Mr. Kushner for his initial omission of any foreign contacts from a government form required to obtain a security clearance, The Wall Street Journal previously reported. Mr. Kushner later updated the form at least three times to include what he has said were more than 100 contacts with more than 20 countries."
These omissions are very suspicious. And lying on these security clearance forms is a felony, which may result in a fine and five years in The Big House.
Also, Kushner reportedly agreed with James Comey's firing on May 9. Kush Ball also didn't respond to Junior's emails related to his own conspiring with WikiLeaks There's a lot of shit in the Wall Street Journal article, more than I can reiterate.
Stay tuned to UnNews for more Trump-Russia-Mueller updates.
Sources
[
edit
]