UnNews:Carter Page held high-level meetings with Hungarian officials in Budapest
Wednesday, November 22, 2017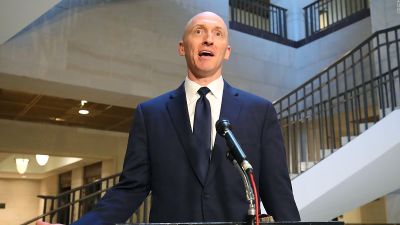 WASHINGTON -- Congressional investigators are looking into Carter Page's meetings with officials in Hungary during the election cycle. Relations between Hungary and Russia are pretty close, and the prime minister is best bros with Putin. Hungary's prime minister was the first world leader to endorse the Oompa Loompa.
"Though characterized as a low-level volunteer, Page held high-level foreign policy meetings with Hungarian officials before the 2016 presidential election, ABC News has learned."
These meetings included September 2016 with Jeno Megyesy, who is a close adviser to Hungarian Prime Minister Viktor Orban and focuses on relations with the United States. Megyesky confirmed the meeting Friday in an interview with ABC News. This meeting raised red flags with the House Intelligence Committee, which is one of several probes into Trump's Russiagate scandal. The million dollar question is whether Trump himself was involved and whether Russia's meddling affected the outcome of the election, which, of course, would mean that Trump is not a legitimate president.
When Adam Schiff questioned Page about the trip, Page feigned amnesia, just like Jeff Sessions has been doing. There's a word for this; it's called perjury.
Page had another meeting, with ambassador Reka Szemerkenyi, whom he had met at the Republican National Convention. Page denied a Moscow meeting mentioned in the now-famous dossier.
""There may have been one Russian person passing through there," Page responded. "But I have no recollection because it was totally immaterial and nothing serious was discussed.""
Sources
[
edit
]