Suddenly, ACLU lawyers
One splendid Christmas season, the small town of Elkwood City has placed a Nativity scene in yard of the municipal building. "Oh, how beautiful!" the mayor exclaims. "What better way to honor this most blessed of seasons?"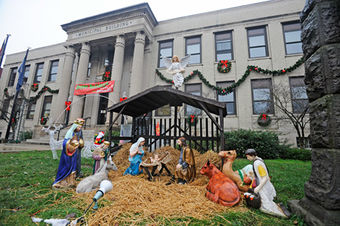 Yet all is not peaceful. There's a certain chill in the air, even by December standards. "Dearest God in Heaven," he nervously prays, "please let there be no annoying douchebag P.C. liberal activists arou- "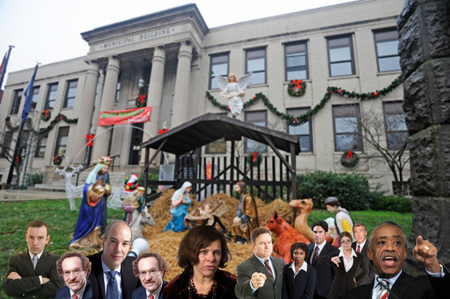 SUDDENLY, ACLU LAWYERS.
GO TO PAGE 2 ->