User:Sannse
Jump to navigation
Jump to search
This user is not a member of en.uncyclopedia.co

This user joined the

Uncyclopedia

website when it was hosted by

Wikia

. They have not yet joined the new domain. Please do not leave messages for them, as they will most likely not be answered. This page has been maintained for archival purposes, and to

prevent

confusion.
I HAZ A BLOG!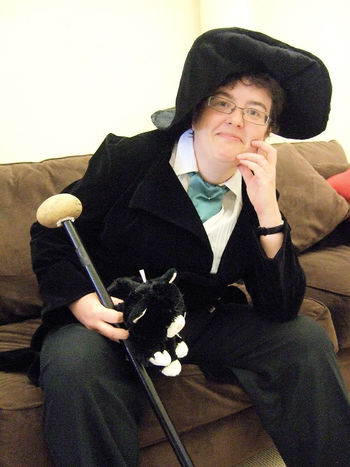 | | |
| --- | --- |
| | This user is a Master in the Potatochoppers' Guild, and has earned the respect and admiration of all for outstanding work. Ask this user about joining! |

| | |
| --- | --- |
| zh-P | This user knows how to write "eat dog shit" in Chinese. |

|-

| | |
| --- | --- |
| Eeek! | This user steals userboxes from random people's user pages. |

| | |
| --- | --- |
| | This user is staff, but only does any work here when terminally bored. |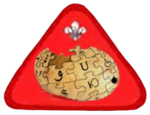 Uncyclopedian of the Month February 2009
They don't call it Sannse Francisco for nothing!
Stuff what I have done:
*semi featured: used to illustrate a front page article
Image:'re winner! trophy.JPG
In response to the comment you left on mah talk page, go ahead and delete it. --GAMESPOT=666 21:45, 4 April 2007 (UTC)
I am confused
So I put my message above the line. RyrPIGS Ryan (

) 21:31, September 21, 2011 (UTC)
RETIRED
This user has left Uncyclopedia.
It is the day of USP love, Valentine's Day
The Uncyclopedia UnSignpost
The Newspaper With No Ambitions, Goals, Hopes or Dreams!
February 14th, 2013 • Issue 186 • Happy Valentine's Day, motherfucker.
Returning users and Grammar Nazis


Recently, we have seen the return of many passionate members of the community, which have seen the return of Uncyc daylight upon arrival. Was that a run-on sentence? Idk... anywaaaays. So the point is, Ljlego has returned recently, and so has Dawg. I bring these two in particular because Ljlego and Dawg have revealed over the IRC hints that they wish to stay here, on the new site. Ljlego was looking to get an Uncyclopedia cloak, while Dawg just plain out said he was interested in staying. To sum it up, yay more returnees! Go Jesus! Oh yeah, and you can join the Proofreading Service. This is basically the Grammar nazi equivalent to the Poopsmith Lounge... only less dead and slightly more squeamish.

The old site wants us... sexually?!


Lol, no. Just kidding. But hasn't it come to most people's minds that maybe, possibly the Wikia's members are curious to what is going on in here (Bitches, alcohol, and partying) and might come sneak by? Well, first off Chief banned BB on the Wikia and set up a spam account here. BB found out that Chief was the account owner of the vandalizing account and banned both of them. Though Lyrithya unbanned Chief. W.O.W. Gay.

Keep your eyes open, boys. Or not, it's not like they mean harm. What do you take me for? Pulixer? lol no.

Great Hall of Shame Updating of '13


Okay, so most of you ungrateful bastards won't update your Hall of Shame entrees yourself. Well, did you even see that forum link? It even said "SIGN HERE FUCKERS". Yeah, that's right. Please, go update your Hall of Shame entrees and/or help me update those who don't update their HOS entrees. Man, that was pretty awkwardly worded. However, still. This task isn't easy. Much help is needed. USE THE EFFIN' FORCE, I KNOW THERE'S JEDIS WITHIN OUR RANKS!!

BUT SERIOUSLY.

Ask Zombiebaron
Sorry, he's not giving advice on Valentine's Day. We don't need little pregnant babies because ZB told you cut a hole in the condom for maximum results. He'll answer next issue and the ones after that. Or we'll kill him.

Ask Zombiebaron questions and maybe he will answer them!




Biopic of the Week
This week, for the Biopic of the Week we did a short 3 question interview with SG1 via IRC. Behold;

USP: What is your favorite article?

SG1: User:Supergeeky1

USP: When did you sign up?

SG1: 2009

USP: What was your favorite year here?

SG1: 2009

There you have it folks! Plus, SG1 refuses to confirm this interview was real, even though it was. She's so weird...

Select User of the Week
The select user of the week is a tie between Dawg and Ljlego. Both returnees have dedicated their lives against will to work for the best community out there, Uncyclopedia!

Newsroom Random Article of the Week


Confucius says


He who put face in punch bowl get punch in nose.
In order make egg roll, push egg.
Man deaf on one side looking forward to happy new ear.
Man who reads women like book prefer braille
Man who smoke pot choke on handle.

UnSignpost Main Page • Contact the Editors • Sign Up for Delivery • Get the Userbox
SLENDERMAN talk (Currently following you) 01:34, 14 February 2013 (UTC)
Crikey! It's a rare, wild UnSignpost!
The Uncyclopedia UnSignpost
Better sign it.
February 21st, 2013 • Issue 187 • Burn.
Cold War Update 3: Drama!


Well, this one's a bit late, but still important. Illogicopedia has considered moving their hosting over to the Free Uncyc servers, netting a nifty anti-Wikia deal. As well, a series of "hate bans" occurred recently, involving ChiefjusticeDS banning people on the Wikia site, and a sockpuppet of his being banned on this site.

More info will be available when I find out.

Cheers!

Robot invasion


It has come to the attention of this fine news source that Uncyclopedia is being overrun by robots, displacing tens of writers on a daily basis. After we realized they might be useful (in spite of lacking a sense of humour and soul), we captured and trained a couple of them to deliver the UnSignpost for us. To appease these ravenous automatons, we were forced to switch to categories from our archaic signup list. You may have noticed a new template on your page, which should be placed on the page you wish to have your UnSignpost delivered, where it will be dropped at the bottom (as always). Please refrain from petting the robots, as they may bite (we're working on that with them).

One of these 'bots (as we call them) was easier to train and has assisted us in huffing literally hundreds of old (pre-2011) User: and User_talk: pages for anonymous IPs. They're now working deep in the bowels of the site removing crap categories and fixing broken stuff.

The one attached to Dawg has the painfully unfunny name of DawgBot, and the one attached to Sir Peasewhizz is suspiciously not a bot at all. He's the... the... OH GOD NO. HE'S THE SLENDERMAN. AHHHHH!!!

DEATH TO BRONIES IS AT HAND? OR IS IT THE DEATH OF THE INTERNET???


Well, I was cracking codes in wingdings this day and I found the message at the right when I typed "MY LITTLE PONY: FRIENDSHIP IS MAGIC" In ALL CAPS in wingdings. This magnificent message, according to our codecrackers, might mean that the death of the Internet is caused by bronies. This message starts with a bomb and a Jew star, in which the bomb represents October 10, 2010 while the Jew star represents the money-makers of Hasbro. Then it is followed by a sadface, a palm, 2 snowflakes, another sadface, and a finger pointing left. This might mean that 2010 is the winter and sorrow of all franchises, caused by cooperate corruption and...bronies. Both can be read as: "In the day of the bomb, all franchises will be corrupted". The third sentence is pointed flag, flag, skull, Jew star and computer, which might represent the death and conquest of the internet. The fourth sentence is a finger pointing right, a sun, a finger pointing left, a skull, a thumbs down finger, a water drip, a palm, and a pointed flag. This possibly represents that a dawn of death will rise, all the straight men will fight, and finally the dawn of death will make them bleed. The fifth sentence is palm, water drip, bomb, two fingers, one finger, palm and thumbs up. This might represent that we are currently on a countdown to demise. HOW TERRIBLE IS THAT?????? Fortunately, there is good news. The good news is that the same might be used against the bronies, and if this happens it might read as: The bomb had set by the Jews and franchises are corrupted. But now, we will conquer over the terror. they might fight the dawn but they will bleed. The bronies are on the countdown to demise.

This is a two sided prophecy. nevertheless, The war against faggotry will eventually prevail.

Aleister snags the Hall of Shame lead with 67 features!


As of February 19th of 2013, Aleister (formerly Aleister in Chains) leads the Hall of Shame with 67 features. Which article robbed Soggy's and Aleister's tie at 66 features? None other than probably the most boring material to work with, but it happened; UnBooks Biography:The guy who invented soap! Go read it! And also, you must go read the rest Aleister's features. Or else. You can access them here. Remember, we're watching!

Featured Article of the Week
The featured article of the week is: Saw

Newsroom Random Article of the Week


IRC Log of the Week
[12:57] Mr-ex777 HERO: faggotry is the biggest sin.
[12:57] HERO no
[12:57] HERO its one of them
[12:57] Mr-ex777 HERO: of the internet
[12:57] HERO you damn skippy
[12:58] HERO turns into a black cat and jumps on Mr-ex777's head. Looks down in his face."Meow?"
[13:00] HERO Stays on Mr-ex777's head. Just sits there.
[13:02] Mr-ex777 HERO: Jews did wtc? nope, YOU did WTC
[13:02] HERO ?
[13:02] Mr-ex777 they just mistook you as jew


Select User of the Week
The select user of the week is again, Dawg for lots of hard effort in deleting outdated pages!

Confucius says


If you wiggle your pinky up and down inside your ear, it sound like pacman.
Rock and roll make good half breakfast.
Girl named Paige Turner love to read.
Dieting is wishful shrinking.
Sexy typist will bang on keyboard.

Biopic of the Week
This week we spoke with RAHB over the IRC. We did a Q&A of 3 questions.

USP: First question. If you had to fuck a Muppet, which Muppet would you fuck and why?

RAHB: Lola because I bet she could turn me inside out with those lips. Wait. Is her name Lola? The one with big lips and no eyes? Janice. That's the one. Yes, Janice.

USP: Second question. If you could kill any musician, which musician would you kill?

RAHB: If I could kill any musician I would kill the first musician ever, just to see if it would have any effect on the development of music beyond that.

Like, if I went back in time and killed Ugg before he found out he could make a percussive sound out of two rocks, would today's contemporary music be entirely recorded in reverse? Who knows?!

USP: Third question. Do you come here often, baby?

Only when I get a tip that there's some good zombie dick hanging around.

And there you have it, folks! RAHB!




Nothing is happening here at all. So stop looking. Wait, look at this picture!

UnSignpost Main Page • Contact the Editors • Sign Up for Delivery • Get the Userbox
SLENDERMAN talk (Currently following you) 00:36, 21 February 2013 (UTC)
Surprise, Motherfucker, USP
The Uncyclopedia UnSignpost
Now with 20% more ninjas!
February 28th, 2013 • Issue 188 • When life gives you lemons, sue for damages.

A Note to Our Readers on Accuracy


By The Editor

We Here At The UnSignpost™ bear a strong commitment to accuracy—in fact, the UnSignpost is required by law to print at least one truthful statement per issue in order to retain our status as a tax-exempt organic fish-cannery.[1] We believe that our track record speaks for itself: in our nearly 45 months of existence, the USP has printed only 243 retractions, a full 20% of which were not ordered by a court.

It was with some consternation, therefore, that we discovered a massive error in our reporting. In recent weeks, former USP editor and general mensch ChiefjusticeDS was repeatedly identified by the UnSignpost as being a "putrid puddle of poodle puke", and also as having been "perm-banned" for vandalizing the new Uncyclopedia with sockpuppet accounts. While the first statement remains an object of controversy, the second one could not be further from the truth. ChiefjusticeDS is one of the least-likely vandals in the history of Uncyclopedia; furthermore, our research indicates that he is not actually aware of the new Uncyclopedia, and while his lawyers apparently are, he is currently blithely executing his sysop duties on the old site, much as a mother elephant seal mournfully attends the corpse of her crushed pup.

We would like to take this opportunity to apologize profusely for any inconveniences this erroneous reporting has caused anyone. While we have traced the original mistake to confusion on the part of our correspondents (who are possessed of more eagerness than brains), the final blame must lie at the feet of our fact-checking department; we intend to take them thoroughly to task for their laziness and inattention, just as soon as we figure out how to fire people who don't exist.

On a related note, we would like to issue the following corrections and clarifications:

On page 43 of last week's Lifestyle section, an article titled "Fun snacks for kids" erroneously identified nitroglycerin as a "delicious pudding substitute". According to the American Society of Nutritionists, nitroglycerin is unsuitable for children's meals, as it contains dangerous levels of saturated fat.
The last name of U.S. House of Representatives Speaker John Boehner does not rhyme with "butt-pipe", as was reported in last week's Capitol Review section.
The full-page infographic in last week's Health News section erroneously read "a teaspoonful of honey makes the medicine go down, makes the medicine go down, makes the medicine go down". A copy-editor accidentally substituted the words "honey" for "semen" and "medicine" for "prostitute". We apologize for the inconvenience.
Libel and copyright lawyers are not composed entirely of "snot". Any statements to the contrary (including emails and anonymous missives tied to bricks) should be construed as merely opinion.

---

---

Upcoming PLS


So, even if it has felt like a long past couple of weeks, bring your spirits up! We can help, because there is the PLS coming up soon. So yeah, I know this is short. But it's longer than you. HA! HA! HA!

No, but seriously. Consider doing the Poo Lit Surprise or ELSE.

Ask Zombiebaron


Dear Zombiebaron, how do I get girls to have sex with me? (asked by Colin "All your base" Heaney)

Dear Zombiebaron, how would you describe the live-action Avatar: The Last Airbender movie 5 words or less? (asked by Sir Peasewhizz)

I have never seen that.

Zombiebaron, do you sell propane and propane accessories? (asked by TheKoromoAmae)

No.

Do you believe in demons? (asked by Lyrithya)

I believe that we can neither prove nor disprove conclusively the existence of demons. It seems likely, however, that demons are merely characters invented by the human mind as a personification of our own evil desires and impulses, as a story to scare children, and as a sexual fantasy for octogenarians.

I'm sick of you! I'm gonna get you, Zombiebaron. I'm gonna get you! How do you like those particular apples? (asked by Roman Dog Bird)

You still owe me $20 and I told you last time that half an apple is not real money.




Biopic of the Week: Strainj1
The Biopic of the Week is usually written by a USP correspondent, but the interview with this week's subject yielded a paragraph so excellent that we couldn't possibly do better. Although we could certainly do worse. Strainj1 is one of our "newer" users (we think, although he has probably been here since 2009—we can't be bothered to check). In his own words:

| | | |
| --- | --- | --- |
| " | I'm from Gympie, which is quite clearly the center of the universe. My real name is Nils, which to be honest a quick Google search with that fact and my username would probably lead FAR too easily to my full identity. My surname is VERY Asian sounding, even though my entire genealogy is Northern Europe (Danish and Dutch mainly) - feel free to say as much about vikings as you like, because I'm totally like one. As far as dependents go, I own a small dog, and an awesome purple party house, complete with and a discoball and laser lights controlled by a party switch. My parents' immigration status is all good - however my dad did just marry a Ugandan woman, and my sister is a statistical mathematician in Switzerland. But that's all legit yeah? I meanwhile coast through life in a full time job that is more varied than the colours on the walls in my ridiculously multicoloured toilet. I'd also like to state that every statement in this paragraph is NOT a lie. | " |




Confucius Say

Unborn twins are womb-mates
Installing fan can be a breeze
Heck is where those go who don't believe in Gosh.
Couple who sleep in water bed start to drift apart.
When man go to court, he put his fate into hands of people not smart enough to get out of jury duty.

Featured Article of the Week

Newsroom Random Article of the Week

IRC Quote of the Week


<SirPeasewhizz> I have gay ass lice

UnSignpost Main Page • Contact the Editors • Sign Up for Delivery • Get the Userbox
SLENDERMAN talk (Currently following you) 03:52, 28 February 2013 (UTC)