User:Rintaro Nukata
Jump to navigation
Jump to search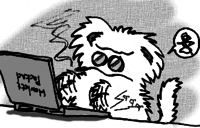 Hi, everyone. I am Japanese ,my name is Rintaro Nukata(In Kanji, "額田倫太郎").
I am not naitive speaker of English, so I can not speak English well, sorry.
You can use English if you have any message for me, but please don't use jargons and slangs. I can't understand.
If you can speak(or read) Japanese, look my User page in Japanese Edition.
Thanks.