User:Paizuri/Vanity page
Jump to navigation
Jump to search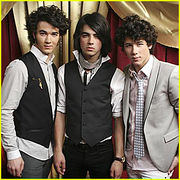 omg i haaaate my friends there fucking annoying and stupid and GAY i hope tey die in a car crash or a train wrekc or sometihng becausuas theyre FUKING ANNOTING
WTF TODAY I WAS AT THE MALL AND CINDY AWS LEIK OMG UR GAAAAY AND IM NOT EVEN GAY GODDAMMIT I BET SHE IS LOLOLOLOLOLOLOLLLLOOOOLO!!!11!1!!!!
brock lieks teh penis
so dose ben
muahahahahahahhahahahuhuhuaahuuahhahahahuhuahahhahahah hahahaha hahaa kristen eats pussy and lieks it cuz shes bi lol
whoah i just saw a flying penis in the sky no shit man i think it was mirandas lolol
lolzorz hannahs sooooo fatt whever she tkaes a step thers a earthqauke OMG EPIC LULZ!!!11!
ADMINS PLEEZE DONT DELETE THIS A LOT OF WORK WENT INTO IT