User:Evice
Jump to navigation
Jump to search
Whoops! Maybe you were looking for Elvis?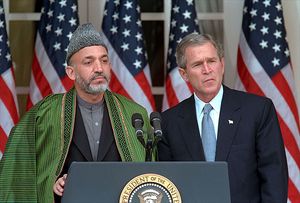 I'm the same person as the Evice from Wikipedia. I'm also the same person as GastonRabbit. But you don't care about that, right? Oh, and I'm the guy who created Undictionary and Sporking Sort of. I mostly just put a bit of text there and other users did the rest.
The author of this article does not give a flying anything about your editing it, heck, your stuff is probably funnier than mine.

This image is copywronged. The looser who uploaded this work and first used it in an article, and subsequent persons who place it into articles assert that this qualifies as unfair use of the material under United Statues copywrong låw. It is not fair to use this image for your own wallpaper, screensaver, or toilet paper production – unless explicitly granted by the President of the United Kingdom of Amerika or your mom.

To the uploader:
Please add a detailed unfair use rationale so that we can prove you unfairly used this image. If not, you'll be punished with a darn good spanking.
This article is complete, irredeemable television. The submitter is Bat Fuck Insane, breaks at the heart, and is an unfunny fucking dipshit.
If you attempt to acidify this, you will most obnoxiously disintegrate Bat Fuck Insane yourself.
Or the submitter will mature your Buick!!!!!!

PIECE OF CRAP WARNING!
This page is a piece of crap. The author(s) acknowledge this.
"This user page sucks."
~ Oscar Wilde
Hey, get outta my user page!
Okay, okay. It smells in here anyway.