User
:
D. G. Neree
Jump to navigation
Jump to search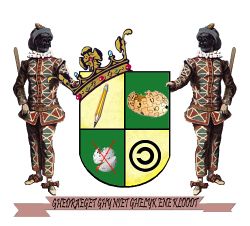 irc
Message from me on irc after i was banned from the uncyclopedia channel for the 5th time for no reason, except maybe giving my comment on the filth that is the standard there.
"As this channel has reached an all time low, with people that have spent the little sense of humor they might have had, so that the result is gorey talk and wallowing in groceness, i am glad, that the Manticore clique has banned me again from this channel. I hope you will enjoy your further deviations into the filth that is coming from your computers. I sure as hell don't. As an admin who has worked hard to get the dutch Oncyclopedie in shape, with the result that the site is growing in quality and number of editors, i am ashamed of the level Uncyclopedia has reached. This channel has been taken over by people that have never thought of anything funny in their lives, but by kissing asses became janitors or wannabees on Wikia. Now they might think they can humiliate people because they might be good at wiki code, but as human beings you have degenerated into an arrogant and despicable kind of creature. I hope you enjoy your babblings and rantings about ever-increasing filth, and i'll thank you again for the opportunity you give me to concentrate on the stuff i came to The uncyclopedias for: to write and edit funny stuff. And as long as i'm an admin on Oncyclopedie, i'll make damn sure we won't sink to your level. Greetings from" D.G.Neree 14:51, 28 February 2008 (UTC)
It is a sign, that i stumble on rudeness, not-funny insults and a general attitude of contempt more and more on Uncyclopedia. It is a shame, because i really used to enjoy editing here. But the way of behaving with regard to people is really beyond words. I have protested against this manner of behaviour before (maybe not always in a diplomatic manner) and i will continue to do so wherever i encounter it. D.G.Neree 14:56, 28 February 2008 (UTC)
It is of course very nice for the uncyclopedian veterans to have a bunch of kids around that laugh at every fart you make. But i think it is decadence and a false sense of importance that lets your talks sink below all levels. If you knew what people from other uncycs think about the point Uncyclopedia has reached, you would feel ashamed, and i especially blame the admins for letting it get this far. Also: an organisation that censors critique is bound to collapse under its own corruption. D.G.Neree 15:27, 28 February 2008 (UTC)
This user is proud to be a sysop on the Oncyclopedia Neerlandica.
Probably an Alias
A suspicious character from the smoke infested Low Lands.
Born in pain,
Raised in Spain,
Hides for rain
& Lives in vain.
Watch out for this man. He is looking for the Eternal Happiness Generator and will not stop at any price getting it.
AKA:
D. Generate (USA)
D.G. Nerate (GB)
D.G.N. Erate (IT)
D.G.N.E. Rate (Japan)
D.G.N.E.R. Ate (Happyland)
D.G.N. Errator (Nowhere)
D.G. Narrator (Zimbabwe)
D. Generatorius Maximus II (past life)
El Degenerado Degeneradissimo. (Spain)
---