The CoolKidz army
Jump to navigation
Jump to search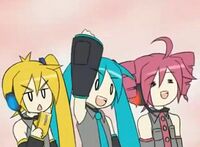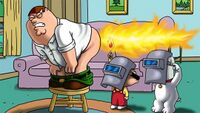 "
CoolKidz9001
Semi-Active (college is basically KILLING my YT upload schedule)
— 

Uncyclopedian

 —

Attention restaurant customers: testicles, that is all

Name in real life
Elias Johonssan
Preferred pronoun
he/him
Nationality
Swedish/Japanese
Current location
Stockholm, Sweden
Languages
primarily English, Swedish
Current time
Current UTC is 18:38
Height
6'4"
Weight
147 Pounds
Hair
Blonde
Eyes
Blue
Handedness
both hands!
Sexuality
Heterostraightual (means I'm attracted to woman)
Alignment
neutral good
Family and friends
Marital status
SINGLE AF!!!
Siblings
1 sister
Pets
Minnow, a 4 year old Burmese cat
Education and employment
Primary school
Graduated!
Intermediate school
The same as the last one
High school
Exactly the same as last one
College
Stockholm University
Classes
Law
Contact info
Twitter
@Man44Strange
YouTube
https://youtube.com/channel/UCP5K2UxG3r8_n07duQT3tAw
Account statistics
Joined
4 June 2021
Administrator
Not an admin, yet
Bureaucrat
Also not a bureaucrat,yet
Edit count
764
Signature

~

Mr. CK9001 is B-A-C-K!!Click here to suck my dick!!! -  - 

My Contribs

 - 
I am the very model of a good Uncyclopedian,
My endless flows of witty prose alleviate your tedium, But if you're here to blank and spam and vandalize this medium, Well then, my friend, I'll have to get med'eval on your seat-ium! (Sorry 'bout that...)
He'll bury you in scorn and get med'eval on your seat-ium, He is the very model of a good Uncyclopedian!
I spend my nights on my PC wait, Mac a-typing on my articles, And seeing that the noobs don't feel like subatomic particles,
Reporting blankers, spam and crap that smells like eggy farticles, (Oops, that one, too)
Hello bitches, my name is CoolKidz9001, and ima tell you a bit about me!
How it all started
[
edit
]
On 1 mid 2017 Saturday, after spending like the entire day on DS3, I decided to hop onto my PC and look up Trogdor the Burninator, then the page for it on Uncyclopedia appeared and I was like "WOAH!!!! Bye bye UnAnything aka my childhood, Uncyclopedia is better" and for the next couple of weeks, months I hadn't touched UA once! Then I forgot about it and until 2021 I hadn't seen Uncyclopedia in YEARS!!! But here I am, editing pages for a living. ForkAnything is open