UnNews
:
The battle of the universe begins in 3.....2...
Jump to navigation
Jump to search
THIS IS AN TOP SECRET URGENT REPORT. IT HOLDS THE ENTIRE WORLD AT STAKE AND NOBODY WILL BE SPARED. YOU WERE WARNED.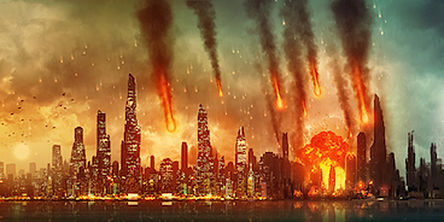 The foundation of X has found rapid and violent activity in the center of the universe that can easily destroy earth. It involves Chuck Norris and Oscar Wilde fighting for the conquest of the universe and destroying dimensions and they are close to earth and are about to kaboom the entire solar system and turn all of us into Grues. It is also reported that Your Mom was involved as a third fraction of the war and the president of the United States, Donald Trump is about to prepare all members of the American army to counteract the threat, although i assume they will be crushed in less than 0.01 seconds. The Foundation of X is prepared to unleash demons from its hyperdimensional reactors to stop the action of these interstellar forces, and the God of this earth is preparing to attack with his angels. Reptilians and Azathoth also pledged to deal with this threat since it involves evaporating entire universes.
Danger Class: URGENT
THE UNIVERSE'S FATE STANDS AT THIS MOMENT

DEAR UNCYCLOPEDIANS

THE FOUNDATION OF X TRUSTS YOU IN DEALING THE THREAT

PRAISE OUR GLORIOUS AND ETERNAL GOD

AMEN