UnNews:Shock as Kate hoax DJ's commit suicide
Jump to navigation
Jump to search
8 December 2012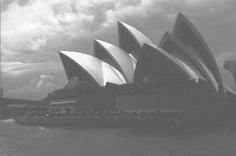 SYDNEY, Australia -- Widespread shock in Australia today after news broke that DJs Mel Greig and Michael Christian, whose prank call to the Duchess of Cambridge's hospital led to a nurse committing suicide, have now killed themselves too.
Rhys Holleran, chief executive of the company that owns Sydney radio station 2Day FM, said the pair had become "very depressed" after what he called the "international vilification" they received from internet users.
"Bear in mind this was a very innocent prank in their first week in the job," said Holleran. "Their intention was to call the hospital, do a couple of silly impressions of the Royal Family, and maybe have a cringeworthy conversation with a sceptical receptionist. Instead, the duty nurse put them through to the Duchess' nurse, and then killed herself the day after. Then everyone decided they were the worst people on the planet; they received abuse, death threats, they couldn't take any more."
In the early hours of yesterday morning, the two climbed to the top of the Sydney Opera House and, holding hands, threw themselves face-first down one of the curves of the famous building, dashing their brains on the world famous harbour.
One internet user who abused the pair was unrepentant. "It's horrific that a nurse felt so humiliated over a stupid prank that she killed herself. I'm totally fine with making the DJ's feel like shit about it, though."
Jeff Chester, spokesman for Australian anti-depression charity Bluey, has, however, spoken out: "Look, can everyone stop killing themselves? If Kate had miscarried, and the news had somehow been leaked, that would have been an awful invasion and a breach of privacy. But really, there was no harm done, was there? It's nothing to kill yourself over, guys. And while I am here, I'd like to launch a public search for the nurse who actually gave out all the information, because she hasn't killed herself yet, and we'd love to prevent her doing so if at all possible."
Sources
[
edit
]