UnNews:MH370 "pings" auctioned on eBay
Jump to navigation
Jump to search
30 April 2014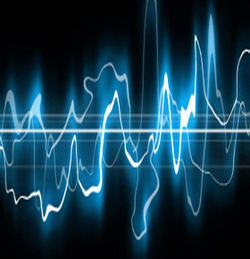 SACRAMENTO -- A Malaysian dealer on eBay is trying to auction off "pings" or black box sounds allegedly emitted from Malaysian flight MH370. A trawler at an exact location in the "Burma Triangle" where the plane is likely to be located, reportedly picked up the pings. The pings, claimed to sound genuine, were converted into a simple WAV file; then without informing authorities, the sound byte was listed on eBay under the heading "Genuine MH370 Pings" with a minimum opening bid of $150 million.
Also listed by the same seller on eBay are the coordinates of the pings, which mark the exact location where the ill-fated MH370 can be found. These map coordinates are listed apart from the pings on eBay under the heading "Genuine MH370 Coordinates" – also with a minimum opening bid of $150 million.
The MH370 Pings ad first appeared on the popular web site Friday but was quickly yanked after eBay decided it fell into the category of "body parts," which the Web site will not list for sale. But the seller successfully convinced eBay to reinstate the items, as neither a sound byte nor a map coordinate can rightfully be classified as "body parts" – even if they lead to body parts.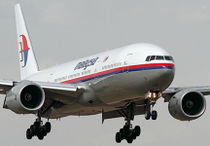 The original listing was accompanied with visual proof, and the words, "pings of the puzzle from the plane itself." The seller indicated she or he had seen the map and listened to the pings at a village event and had retrieved them. "Like many people who collect items of international importance this is a must have," the ad stated. "Finally find out where the plane rests and be an international hero."
The Malaysian airlines office confirmed flight MH 370 routinely emitted pings during the early hours of an accident, but would say little more.
An eBay spokesman said the seller, identified only as "LOL814," had put the items back up for sale by reclassifing them as "mystery puzzle parts" in the category "mainstream news." As of Saturday, neither item had been sold. Although CNN has reportedly offered a lump sum of $180 million for both the pings and the coordinates, provided they lead to the "disaster porno" channels' resurgence.
Sources
[
edit
]