UnNews:Irish Archaeologist Resigns from Post Following Disco Dancing Allegations
Jump to navigation
Jump to search
December 7, 2022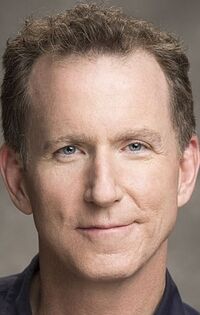 Irish Archaeologist and closeted Sunday Papers Podcast host Mike Gibbons resigned from his role on Tuesday following recent allegations of disco dancing, saying the accusations against him were "becoming a distraction for the good work this Archaeologist is doing. Also, my local community college is re-opening post Covid in January and I wish to take Salsa class on Tuesday and Thursday nights from 7-10pm."
"As you know, there is an ongoing complaints process concerning some disco dancing I did around a colleague," Gibbons said in his resignation letter, addressed to newly appointed Acting Director of the Division of Enforcement Doo. "The guy got jealous cuz I got mad skiLLz! WOO!"
"I am complying with this process and I have apologized to the recipient for my sexy moves. Since then, there have been other allegations made about my past sexy disco dancing. I refute the characterization of these claims, but I recognize my disco moves are becoming a distraction for the good work this government is doing for the Irish people people," he added in the letter.  With that, Gibbons performed a heel turn and exited the interview.  Damn-that man can glide.