UnNews:British prisoners enjoying 'cushy' life
Jump to navigation
Jump to search
30 March 2013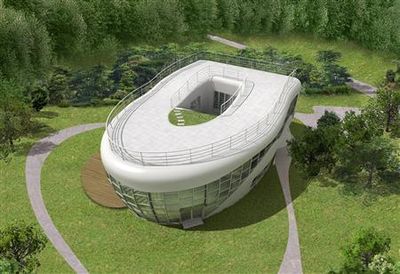 LONDON, United Kingdom -- Prisons in Britain are now the most sought after properties in the world, thanks to a booming business in selling to inmates.
Jack Trevor, 47, Deputy Assistant General Secretary of the Prison Officers' Association, said people have even broken into jails to deliver pizza, lampshades and mobile phones to inmates. He denied his claims were simply an attempt to put pressure on the on the people breaking in to give him some of the pizza as well.
"We have got a serious crisis in our prisons today and yesterday and the day before yesterday, but unfortunately, nobody seems to give a shit."
Trevor said intruders had entered the low-security Thorpe Park jail in Yorkshire, northern England, by scaling a wall using ladders and in some cases trampolines. He has also said cases had been uncovered of prostitutes entering open prison to service inmates.
He said the inmates in Thorpe Park had been happy to remain inside despite having the opportunity to escape.
"There have been countless chances for inmates to escape. Sewer tunnels, delivery vans and we once even left the gates open for 90 minutes."
"These were prisoners who have a history of escaping from custody, and the prisoners did not take the opportunity or plan to escape because, we believe, life is so cushy in the prison system," he said. "In fact, my mate Chad shot his wife, just so he could get into prison."
Veselin Vlahovic, an inmate at Thorpe Park, has admitted, "It was the best decision of my life."