UnNews:Beto O'Rourke puts finishing touches on heartrending 2020 Presidential concession speech
Jump to navigation
Jump to search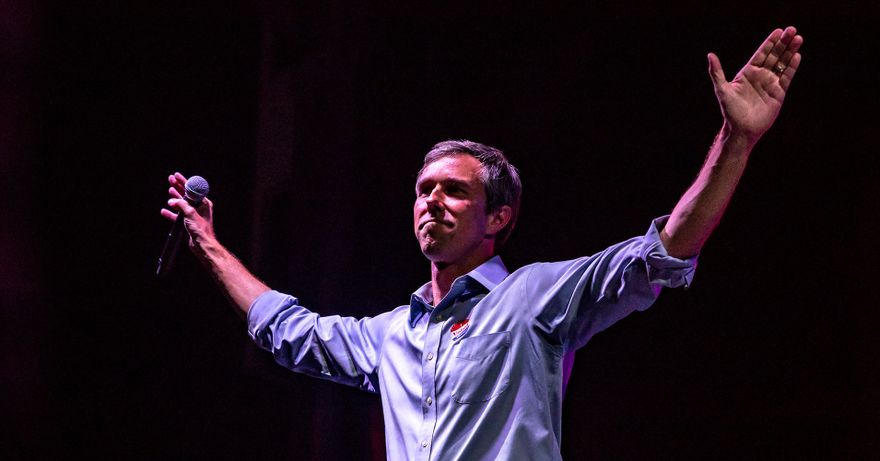 Beto O'Rourke puts finishing touches on heartrending 2020 Presidential concession speech

After his miraculous close loss against racist blob Ted Cruz, Democratic insiders are clamoring for Beto O'Rourke to run and almost-win against President Donald Trump in 2020. Beto joins an increasingly crowded pool of Democratic nominees—including Kamala Harris, Kirsten Gillibrand and Cory Booker—who are vying to be the candidate that loses, but still retains the moral high ground, against Donald Trump.
Although the Congressman has not officially confirmed his nomination and subsequent defeat, Beto was seen in the backyard of his El Paso villa practicing his Presidential concession speech.
Eyewitnesses claim that Beto "thanked all mis amigos por your passion and energy" and although "saddened" by his defeat, he was still "forever grateful for the sacred democratic institutions of our country." Beto was also heard telling an imaginary crowd of supporters to "fight against the paramilitary death squads invading their homes" by "voting in the 2022 Mid-Terms."
Another potential nominee, Vermont Senator Bernie Sanders, was last seen bare-knuckle boxing a family of raccoons who stole his Hobby Lobby coupons.